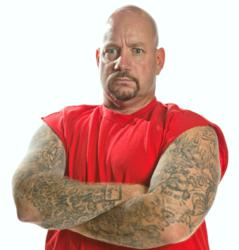 Jeff Kottkamp, Florida's 17th Lt. Governor: "He opens his heart and soul to the reader. I highly recommend this "must read" book.
West Melbourne, FL (PRWEB) February 19, 2013
Larry Lawton spent six years up and down the East Coast outwitting the police and FBI, making a name for himself as one of America's most infamous jewel robbers, before he landed in prison for twelve years. In Gangster Redemption (LL Research & Consulting), Larry and New York Times bestselling author Peter Golenbock share the powerful story of his life from a childhood in the Bronx, incarceration and torture in the prison system, to turning his life around and becoming a positive role model – all to keep kids out of prison!
Gangster Redemption tells the powerful story of a troubled young man – one who was sexually molested by a priest at an early age, began a criminal career taking bets on football games and then graduated to becoming an 'earner' and enforcer for the notorious Gambino crime family – all leading up to pulling off jewelry heists to the tune of over $15 million.
Larry is the epitome of a redeemed soul. After the horrors he saw and experienced 'inside' it became his mission to help young people; upon his release he developed the Reality Check Program as a way to instill hope and inspire kids to make good choices. Validated by an independent study, statistics show his program has one of the highest success rates in the nation and is, in fact, being used by law enforcement, the court system, the government, and parents across America. Larry can reach kids in a way that the police cannot.
Gangster Redemption has it all – the good, the bad and the unthinkable! Readers get to see what it was like to be a gangster in hell and what it feels like to get your life back and on track. Lawton reaches kids because he knows what he's talking about; prison cost him everything - lost time, family, friends and his freedom, and they learn that a life of crime is no life at all.
Larry is an engaging speaker who has been featured on Fox's Huckabee, The Daily Show with Jon Stewart, The Trisha Show on NBC, and many more. He is currently working on a new TV show called Lawton's Law to advance his program. For more information on Larry, his book Gangster Redemption, or the Reality Check Program and its remarkable successes, please visit: http://www.lawton911.com, or Google Larry Lawton.