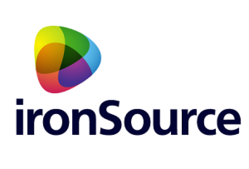 Together with ironSource, we can provide publishers and advertisers alike a more comprehensive package to maximize the download funnel
Tel Aviv, ISRAEL (PRWEB) February 20, 2013
ironSource announced that it has acquired advertising technology and network company AfterDownload, thus expanding its portfolio of market-leading integrated distribution, installation and value-building tools for software developers, publishers and advertisers.
At the core of the ironSource is InstallCore, an application distribution platform managing over 100M installs per month – over 1.2 billion to date – to engaged users.
Other ironSource products and services include:

Automated traffic acquisition via advertising networks, display advertising as well as exclusive advertising channels.
Yield optimization via unique and effective portfolio of self-reinforcing revenue streams.
Integrated business intelligence that provides detailed decision-aiding analytics to continuously optimize results of each and the combined processes.
A number of popular consumer applications.
AfterDownload complements the ironSource offering with CPC advertising to highly targeted users already engaged in the software download process, throughout the download funnel.
AfterDownload also offers the CAST Platform, the first native ad platform which allows publishers to create custom ad inventory that is easy to sell and scale. AfterDownload's FriedCookie is a mobile application development and distribution company focused on free high quality apps for everyday use.
"We have enjoyed cooperating with AfterDownload for over two and a half years and we are thrilled that they have joined the ironSource family," commented ironSource Co-founder and COO Tamir Carmi.
"Together with ironSource, we can provide publishers and advertisers alike a more comprehensive package to maximize the download funnel," added AfterDownload Co-founder and CEO Omer Kaplan.
About ironSource:
ironSource Israel (2011) Ltd. is the leader in online software distribution, offering a complete ecosystem for downloadable applications including all aspects of user acquisition, conversion, monetization, integrated analytics and optimization. Popular ironSource brands include InstallCore, FoxTab, DealPly, AnySend and ClickMeIn. ironSource leadership is made up of the entrepreneurs and visionaries who shaped its portfolio of companies, together with experienced and effective executives. Founded in 2009 and based in Tel Aviv, Israel, ironSource is a privately held company backed by Carmel Ventures, an affiliate of the Viola Group.
About AfterDownload:
AfterDownload is the first and leading CPC network specializing in the full monetization of the download process. Serving over 100 million ads daily, AfterDownload maximizes the revenue for the entire download funnel: prior to, during and after-download. Founded in 2010 and privately held, AfterDownload is based in Tel Aviv, Israel.