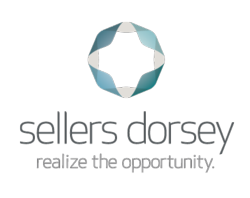 ARCW has developed an innovative HIV Medical Home that is a national model for caring for HIV patients.
Madison, WI (PRWEB) February 19, 2013
Sellers Dorsey applauded the recent approval by CMS of the Wisconsin Health Home for Individuals with AIDS/HIV. The Health Home Initiative was designed by the Wisconsin Department of Health Services and the AIDS Resource Center of Wisconsin (ARCW) and will bring in additional federal resources to care for individuals with AIDS/HIV through an enhanced Medicaid match. Sellers Dorsey served as a consultant to ARCW in the development of the concept.
"We are pleased to support the HIV Medical Home program which was approved by CMS under the Affordable Care Act. We believe ARCW's program is a model ready for replication by other states and AIDS services organizations," said Russell Pederson, Managing Principal at Sellers Dorsey, and consultant to the ARCW project.
"ARCW has developed an innovative HIV Medical Home that is a national model for caring for HIV patients," said ARCW President and Chief Executive Officer Mike Gifford. "The assistance we received from Sellers Dorsey throughout our effort was invaluable in our success in creating a plan Medicaid ultimately approved."
ARCW furnishes each patient with a primary care provider who leads a team of caregivers to create a unified treatment approach. Each patient has access to medical, dental, mental health and pharmacy services that are delivered in a coordinated fashion and supported by housing, food, legal, and case management services. Approved by CMS, this model will avoid duplicative or unnecessary treatments, reduce costs and increase the quality of care.
Sellers Dorsey is a national healthcare consulting firm that navigates the ever-changing landscape within the public and private sectors. Through deep industry expertise and a political lens, the firm provides clarity at the intersection of business and policy. Together with its clients, Sellers Dorsey realizes opportunities that enhance the bottom-line and ultimately improve the lives of people. On the web at sellersdorsey.com.
Contact:
Christopher R. Labonte, Principal and Director of External Affairs
clabonte(at)sellersdorsey(dot)com
T: 215.279.9746 C: 215.514.4377
###