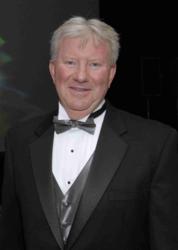 The offer for one free month of service is our way of acknowledging our anniversary and successful history but also to get decision makers to get a jump on making 2013 a successful year as well, stated CEO Bob Good
Salem, NH (PRWEB) February 23, 2013
B2B Sales Leads provider Good Leads® of Salem, NH is celebrating its tenth year anniversary with a "baker's dozen" offer. Good Leads provides business introductions on behalf of technology centric firms and government economic development agencies on a global basis. The promotional offer provides for 13 months of service for the cost of a 12 month Good Leads Prospect Builder® Program.
Founder and CEO Robert Good began the firm in 2002 to fill the void in sales funnel development for businesses that had complex value propositions or government entities looking of direct inward investment prospects. In acknowledging its successful ten years of performing premium business outreach services, the firm wanted to provide an incentive to have Vice Presidents of Sales and Marketing to put in place for 2013 a proven lead generation process, thus its Prospect Builder service and methodology.
"The offer for one free month of service is our way of acknowledging our anniversary and successful history but also to get decision makers to get a jump on making 2013 a successful year as well," stated CEO Bob Good. Good Leads has provided services to 400 technology centric firms including those in healthcare IT, medical devices, life sciences, pharmaceuticals, energy, alternative energy and new media. In the government sector, Good Leads has performed trade mission and direct inward investment services to over 25 government economic development entities at the state and municipal level within the U.S. and globally for Canada, England, Ireland and Singapore among others.
About Good Leads:
Good Leads is a leading provider of outsourced business development services including closing sales, qualified lead generation and qualified voice-to-voice and face-to-face appointments. For ten years, Good Leads has partnered with domestic and international institutions, from high-tech to governmental agencies, to develop and implement a business development strategy as part of their integrated marketing plan. Please visit http://www.GoodLeads.com. 866 894-LEAD