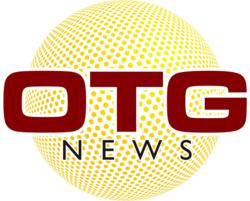 We have no short-term guarantees," Heid remarks. "What we do know is that we're engaged in a spiritual war of cosmic dimensions. Planning in terms of those realities right now might be a wise thing
Thomson, IL (PRWEB) February 17, 2013
In his latest article, Preparing for Judgment, author Bill Heid admonishes Americans not to surrender to the complacency brought on by several decades of favorable social and economic conditions and instead to prepare for an uncertain future.
Preparing for Judgment traces three tasks given to the prophet Elijah following the destruction of the priests of Baal as well as the harsh realities of the Israelites who remained faithful to God during that time, suffering the same woes as their unbelieving neighbors and illustrates how these apply to America today.
God instructs Elijah to appoint three different successors, including the next king of Syria though the Syrians worshiped other gods. "But," says Heid, "the God who reigns with transcendent and immanent authority, with absolute sovereignty, can make kings and unmake kings at His pleasure."
This stands as a challenge to those who view the current lines of government and authority as absolutely fixed. Such things can change in an instant, as exemplified by Pope Benedict XVI's decision to abdicate the papacy. As head of the Catholic Church and regarded as a moral authority by people of all religions all over the world, his abdication leaves the Cardinals with the difficult assignment of determining his successor (http://worldnews.nbcnews.com/_news/2013/02/11/16924342-pope-benedict-xvi-citing-deteriorating-strength-will-step-aside-feb-28?lite).
Heid draws strong parallels from the faithful Israelite remnant to Christians today, explaining that God does not put a magical bubble around Christians to protect them from the things that assail nonbelievers. "[God] promised no rapture out of tribulation, no miraculous deliverance when the revolution erupted or the foreign armies descended upon Israel. He only promised them their souls," he remarks.
This, Heid argues, is the real problem with America today. Comfortable and complacent with how things are now, Americans forget that things have not always been this easy. "Practically, most believe that social and economic conditions will continue on pretty much as they always have," he says. "Here's the reason: the Cold War is rapidly slipping into our collective memory hole. World War II, Hitler, and Auschwitz are already in the hole. We no longer have any concrete notion of how bad things can be or have been and we no longer have concept of what 'tribulation' looks like."
Stating that we have no way to know what may happen in the future, Heid advocates preparing now. Between the government's seeming inability to fix the fiscal crisis (http://www.foxnews.com/politics/2013/01/02/fiscal-crisis-deal-leaves-other-battles-ahead-on-debt-spending/) and international threats such as North Korea's nuclear program (http://www.reuters.com/article/2013/02/12/us-korea-north-idUSBRE91B04820130212), the future appears uncertain. The fallout will affect all Americans, both Christians and not.
"We have no short-term guarantees," Heid remarks. "What we do know is that we're engaged in a spiritual war of cosmic dimensions. Planning in terms of those realities right now might be a wise thing."
Heid suggests that in a quickly changing world, Americans need to be ready for every eventuality.
Bill Heid is the founder and radio co-host of Off The Grid News, an independent organization devoted to providing practical information about living today and in light of the challenges of the future. He and his news team look for the truth beneath the facts of the top news stories and how they will affect your life.