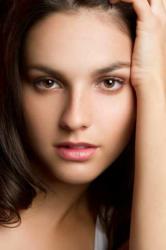 Charlotte, North Carolina (PRWEB) February 21, 2013
When a patient enters South Charlotte Dentistry they are greeted by a pleasant receptionist, a dental assistant and then Dr. James Wells. By the time they get to the chair, they are probably asked "How Are You?" several times. The only difference in this familiar process is that Dr. Wells is starting to pay closer attention to his patient's answers. In an effort to provide more comprehensive treatment for his patience, Dr. Wells is exploring any and all signs of tooth related dental issues.
In particular, he is looking for comments regarding headaches from smiling patients. Oddly enough some smiles can be responsible for headaches. The head, neck, and facial muscles are all interconnected. When one muscle is strained, it often puts pressure on the other facial muscles as well. This effect is usually minimal in those with straight, even smiles. But in those with an uneven bite or misshapen jaw line, this effect can be severe enough to cause headaches and muscle tension in the face. Everyone has the occasional headache but if they are frequent and/or getting worse, he tries to sort out the cause.
When a person's teeth do not match properly, it often causes clenching, grinding, or other forms of bruxism. These bruxism symptoms have been known to cause terrible headaches in many patients. Clenching and grinding work the muscles of the jaw and face more frequently than these muscles are used to. For patients who have this issue over a long period of time, the clenching starts to become like a p90x workout for the face, causing extreme facial pain and headaches.
According to Dr. Bill Dorfman, author of Billion Dollar Smile, "The problem is that when a person's bite is not even, it's somewhat like trying to walk with one shoe on and one shoe off." When the jaw line and teeth are uneven, the mouth must be held in place with more conscious muscle control, exercising more of the muscles of the face. As Dr. Dorfman puts it, "other muscles have to overwork to compensate." The pain comes from the overworked muscles in the face, and that pain can often trigger tension in the head creating tension and migraine headaches.
Dr. Wells points out that "Some patients go their whole live with an uneven bite, suffering from tension headaches and facial pain without ever realizing what is causing this pain and that there is a cure." If a patient's bite is causing them facial pain it is easy to diagnose because a patient will often complain of facial pain or headaches and it is easy to tell what has caused the problem if their bite is uneven. The problem is that most patients report this kind of pain to their doctors rather than their dentist!