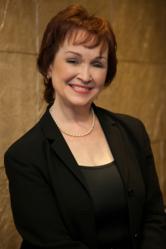 "Allentown is my hometown, so I'm especially pleased to play a role in the downtown transformation being launched through City Center Lehigh Valley," said Johnson.
Allentown, PA (PRWEB) February 18, 2013
City Center Lehigh Valley, a major mixed-use development in downtown Allentown, Pa., announced today it has hired economic development specialist Sheila Johnson to help recruit out-of-area tenants for its commercial buildings. J.B. Reilly, president of City Center, made the announcement.
City Center is currently constructing two high-rise Class A office buildings adjacent to Allentown's coming arena at Seventh and Hamilton streets. Both buildings are due for completion in 2014. City Center will also include a 180-room full-service hotel attached to the arena and has plans for extensive commercial, retail and residential development downtown over the next decade.
Johnson, a former vice president of the Berks Economic Partnership and a 20-year economic development and marketing director with PPL Corporation, will begin serving City Center immediately as a consultant from her own firm, Innisfree Advisors, LLC.
In her new role, Johnson will develop a comprehensive strategy for out-of-area business prospecting and marketing for City Center, including partnerships with economic development organizations and governmental economic contacts. She will also identify out-of-area and out-of-state businesses to target, develop a lead-generation program and implement the marketing tactics to support those efforts.
"Sheila brings to City Center an exceptional economic development record that includes national and global experience, Fortune 500-company experience and expertise in creating strategic alliances," Reilly said. "She understands the innovative environment we're creating at City Center, and I'm certain she'll help us convey to all the right audiences everything this unique project has to offer."
"Allentown is my hometown, so I'm especially pleased to play a role in the downtown transformation being launched through City Center Lehigh Valley," said Johnson. "I look forward to helping spread the word on City Center's ideal location, exceptional office space and Neighborhood Improvement Zone benefits. I'm confident that the business opportunities associated with Allentown's urban revitalization will be compelling to many out-of-area companies."
Prior to launching her consulting practice in 2010, Johnson served as vice president of the Berks Economic Partnership for five years, launching the regional public-private partnership and its Institute for Economic Development and Site Selection. In that role, she led the creation of the Pennsylvania Keystone Innovation Zone across municipal boundaries to reposition a regional technology park to create 900 jobs. Johnson also led the region's first European Direct Investment Mission for Life Sciences to London and Paris with Pennsylvania's Office of International Business Development.
Previously, during her 20-year tenure with PPL Corporation, Johnson served as the company's representative for business attraction and new project development at multiple national forums and events throughout North America. Her PPL career highlights include creating the company's Ally Forum Series on global site selection trends for economic development partners and professionals and leading the Pennsylvania Select Sites Initiative in engagement of 60 statewide economic development agencies in site certification for 100 tech-ready projects. Johnson also managed more than 50 site location projects for such corporations as Perrier, Excel and Office Max, creating more than 1,000 jobs.
About City Center Lehigh Valley:
City Center Lehigh Valley (citycenterlehighvalley.com) is a dynamic development that is helping transform downtown Allentown into one of America's most vibrant urban communities and the region's hub for culture, business and metropolitan living. With Allentown's planned arena at Seventh and Hamilton streets at its core, City Center will blend the best new and existing properties to create an inviting and accessible place to live, work and play—all within walking distance to restaurants, shops, entertainment, parks and more. With flexible plans for three Class A office buildings and a full-service hotel, leasing is underway. Located in the Neighborhood Improvement Zone, City Center offers highly competitive lease terms for businesses choosing to help revitalize downtown Allentown. City Center is a project of City Center Investment Corp., a visionary development company based in Allentown, Pa.
Media Contact:
Jeff Vaughan, Vaughan Communications Group, jv(at)voncom(dot)com, 610-533-4264