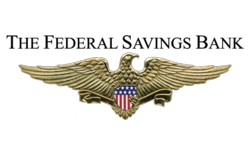 Real estate will be a hedge against inflation, with values rising 15 percent cumulatively over the next three years
Chicago, IL (PRWEB) February 18, 2013
The Federal Savings Bank sees the housing market recovering as the sector continues to expand. According to predictions made by real estate experts at the 2012 at the Realtors Conference and Expo, 2012 was a great year, but first-time homebuyers as well as homeowners have much to look forward to in the future.
The housing market is expected to improve, especially if a recent bill in congress passes to make refinancing even easier for homeowners. Low interest rates are driving the housing market into a better direction and refinancing are helping both buyers and homeowners.
New-home sales posted a higher than expected number in 2 of the past 3 months, while on an annual basis it recorded notable gains in 2012 in contrast with the three years prior. Existing-home sales may take small leg down due to superstorm Sandy, but after this temporary decline the market will likely return back up to speed.
With the possibility of rates rising later this year to next, it's imperative that both buyers and homeowners understand the opportunity of current low interest rates. The very attractive interest rates offered across state boarders should seriously make those thinking to buy a home or refinance to act now. The government cannot hold rates down forever and thus rates will not remain this low for too long especially if property values are rising.
Lawrence Yun, the chief economist at the National Association of Realtors (NAR) said on Nov'9th that "real estate will be a hedge against inflation, with values rising 15 percent cumulatively over the next three years, also meaning there will be fewer upside-down home owners," He later stated "today is a perfect opportunity for moderate-income renters to become successful home owners, but stringent mortgage credit conditions are holding them back." These strict mortgage conditions being the bill in congress called
Existing-home sales are expected to increase by 8.7 percent to $5.05 million in 2013.
The Federal Savings Bank already reported that delinquency rates are falling which is just another indication of an improving housing market. The increase in home prices coupled with the decline of delinquencies due to increased refinance activity is encouraging more first-time home buyers to pursue securing a new home. For more information regarding buying a home or refinance, visit: TheFederalSavingsBank.com