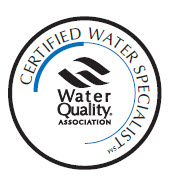 Santa Cruz, California (PRWEB) February 20, 2013
Clean Water Systems & Stores Inc. provides custom well water treatment systems for small community, commercial and residential applications. The company's customers are located in the U.S., Canada and over 40 other countries. Clients will send the company their water chemistry data along with application parameters such as flow rate and pressure. The technicians at Clean Water Systems then recommend treatment systems to solve the customer's particular water quality problems.
The technical staff must design and recommend systems that solve a wide range of water problems including bacteria, turbidity, iron, hydrogen sulfide, acidity, manganese, arsenic, nitrate, salinity and a multitude of other contaminants. Many customers have multiple problems that must be addressed. The customer's requirements vary based on flow rate and site considerations. The diversity of problems requires a comprehensive training of the firm's technical staff.
In order to train its staff properly, the company has set up a comprehensive training and research program. This includes on-site training and service at customer's sites and treatment systems at the company's facility. Educational programs and certification are provided by the Water Quality Association. The technician achieves certification as a WQA Certified Water Specialist I, and eventually adds levels 2 through 6. Technicians are then enrolled in courses from The Office of Water Programs, California State University, Sacramento. For qualified technicians, exams are provided by the State of California and the technicians become licensed Water Treatment Plant Operators.
The company's technicians often cooperate with licensed professional engineers in the sale of community, commercial and industrial water treatment systems. The company often receives engineering drawings and requests for quotes for water treatment systems from engineering firms. The engineers will review drawings and recommendations to make sure they meet compliance standards for the customer.
This year an additional three technicians achieved WQA certifications: Demian Ashley, Brett Hydeman, and Sergio Hernandez. Sergio Hernandez CWS-I, said "Earning my WQA certification has provided me the ability to confidently help our customers treat their water. Our customers also benefit from knowing that I am familiar with the conditions of their water and how to properly treat it."
"The education that I've received (and continue to pursue) through the WQA's Professional Certification Program has proven itself invaluable to my career as a water specialist. On a daily basis, the information I've gleaned from the training courses and materials comes up in conversation with customers. Whether I'm explaining the basics of water acidity to a customer with a corrosion problem, or helping somebody plan their system installation, the WQA certifications have been imperative to my success in the industry," said Brett Hydeman CWS-I.
Regarding the state program, Mr Hydeman said, "The CA State Water Treatment training program has expanded upon my understanding of the fundamentals of water treatment, applying it to 'the bigger picture' of small municipal systems, and commercial and industrial water treatment. Our company is continually taking on larger clients in these areas, and therefore the skills and methods employed by State-certified water treatment operators are becoming increasingly important for my job."
Demian Ashley CWS-II reported "I have been in the WQA certified water specialist for the last 10 years as well as being certified by the State of California as a Water Treatment Operator and Distribution Operator. This has given me the resources to stay educated and up to date in today's markets and technologies. These certifications along with being able to communicate treatment options give our customers piece of mind that their water will be taken care of correctly."
Gerry Bulfin, President of Clean Water Systems & Stores Inc is a Certified Water Specialist "CWS IV", and a WQA Certified Installer. He holds a Grade II Operators License and Distribution License from the State of California and has been a licensed water treatment contractor for many years. Mr Bulfin is a long time member of the American Water Works Association, the Water Quality Association and the National Ground Water Association. "We have been rewarded by our access to these training programs and professional associations. The water treatment industry is continually changing and our research and training has helped us stay on top of the best available technologies to help our customers' best meet their needs", said Mr. Bulfin.