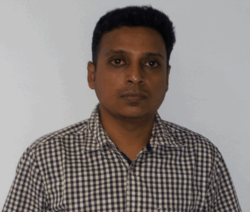 "Our partnership with Qorus DocGeneration will help us to provide a comprehensive Document Management and Automation solution..."
London, United Kingdom (PRWEB) February 20, 2013
Qorus Software, provider of document automation solutions for Microsoft SharePoint and Microsoft Office, today announced the formation of a reseller partnership with SharePoint Frontier, a Microsoft Partner in India holding a Microsoft Gold Competency in Collaboration and Content.
SharePoint Frontier will serve as a reseller and implementation and support partner in the India for Qorus Software's flagship product: Qorus DocGeneration, the industry's first document automation solution for SharePoint. SharePoint Frontier is a Microsoft Gold partner offering SharePoint solutions and implementation services in India.
Qorus Software has been recruiting resellers in the UK, US, India and South Africa as demand for document automation for Microsoft's document management platform, SharePoint, continues to grow in those regions. A report published in July 2012 by AIIM, the global community of information professionals, highlighted predicted growth in the use of 3rd party automated document creation add-ons for SharePoint to be forecast at over 200%. Over half (54%) of companies responding to the report's survey are using or planning to use 3rd party add-on products in order to enhance SharePoint functionality.
"The majority of companies we've seen have gone from a 'grassroots movement' type of implementation for SharePoint across a patch-work of divisions to rolling it out across the business as an enterprise-wide knowledge management solution," says Ray Meiring, Managing Director of Qorus Software. "As SharePoint takes on a higher profile within the enterprise and a larger percentage of the overall IT budget gets allocated towards SharePoint applications, business leaders are demanding that SharePoint deliver the promised productivity gains that result in significant cost savings. Solutions like Qorus DocGeneration are able to deliver these productivity gains by extending SharePoint functionality from content storage and content management to content creation."
"The rapidly growing market for SharePoint in the South Asia / ASEAN region along with our broad range of SharePoint based Collaboration and Document Management solutions position us well in India to offer a robust Document Automation solution that can help our clients improve their productivity, accuracy of content and quality of documents," says Ranga Tiruman, Managing Director of SharePoint Frontier. "Our partnership with Qorus DocGeneration will help us to provide a comprehensive Document Management and Automation solution, which will dramatically increase our clients' ROI by providing a single platform for Document Automation."
"SharePoint Frontier's extensive experience of over 100 SharePoint implementations coupled with their skills in delivering process automation solutions make us confident that they can successfully deliver and support our document automation solution for SharePoint in the local market," concludes Meiring.
To enquire about becoming a Qorus DocGeneration reseller or to request a demo, please contact us. Qorus Software was a co-underwriter of the AIIM Industry Report: The SharePoint Puzzle – Adding the Missing Pieces.
ABOUT QORUS SOFTWARE
Qorus Software is a provider of document automation solutions for Microsoft Office and SharePoint. Clients such as Vodafone, Verizon, Exeter Friendly Society and British Engines use Qorus software to significantly reduce the time and effort required to customise and generate their high value Word documents and PowerPoint presentations, such as sales proposals and presentations, financial reports, contracts, and advisory reports. Benefits include significant reductions in time and effort required to customise and generate documents, reduction in human error, adherence to corporate guidelines, and consistency in branding, style and formatting of documents.
Clients include financial services, insurance, telecommunications and IT companies in the UK, USA and South Africa. Qorus Software has offices Cape Town, South Africa and London, UK.
Visit: http://www.qorusdocs.com
ABOUT SHAREPOINT FRONTIER
SharePoint Frontier, delivers quality SharePoint and other related technology implementations. We help our customers in maximizing their investment in Microsoft technologies. We know how to utilize SharePoint to its fullest potential and bring out the best for any organization.
Driven by our passion towards Microsoft technologies and as a trusted Microsoft Gold Partner, we have successfully helped many organizations capitalize on their SharePoint investment in complex business scenarios.
Combined with our Office 365 and Cloud experience, we will show you how to take advantage of Cloud Computing and help in reducing your infrastructure cost and time through Microsoft's Office 365.