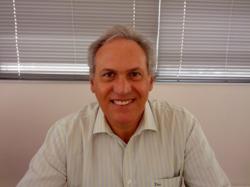 This latest technological innovation from Pollogen proves their on-going commitment to delivering effective, safe and convenient technologies.
(PRWEB) February 20, 2013
Pollogen Ltd., a global leader in the medical aesthetic market, announced today that it will officially launch its new clinically proven Hybrid Energy Technology in South America at the upcoming IPRAS conference in Santiago, Chile. This revolutionary technology dedicated to the epidermis and mid dermis was specifically developed for wrinkle reduction, acne scars treatment and skin volumizing. Pollogen together with its exclusive distributor CDM Medical will be exhibiting at booth 25. The 17th IPRAS Congress will take place in Santiago, Chile from February 24-March 1, 2013.
Hybrid Energy's key advantage is the unique combination of Hot and Electrical Invisible Micro Ablation (IMA) which are administered via a disposable tip comprised of an array of micro pins.
Hot IMA facilitates smooth and painless penetration of the micro pins to target the mid dermis. Electrical IMA then selectively affects the target area using safe non-thermal energy. This creates direct dermis stimulation and triggers the body's natural response mechanism in a safe process, with none to minimal pain and virtually no down time. As a result, while epidermal visible response is minimized, a significant effect is generated in the Dermis that delivers Auto-production of Hyaluronic Acid, Collagen Regeneration and Elastin Growth.
Hybrid Energy Technology is available through Surgen- a cutting-edge platform which also integrates TriFractional Technology - an advanced anti-aging 3 pulse radio frequency procedure that enables effective fractional skin resurfacing and is suitable for enhancing the Hybrid Energy treatment effect for skin complexion improvement in case of epidermal imperfections. The Surgen platform has a user friendly touch screen with pre-programmed but adjustable parameters for each treatment type. Hybrid Energy treatments are suitable for all skin types and colors.
"This latest technological innovation from Pollogen proves their on-going commitment to delivering effective, safe and convenient technologies. Hybrid Energy provides significant dermal refilling, reduction of wrinkles and improved appearance of acne scars. Treatments are well tolerated, pain is none to minimal and patients experience virtually no downtime." Mr. Carlos Di Meglio, General Manager of CDM Medical.
Pollogen 's CEO Mr. Amichai Bar-Nir:
"We are excited that Pollogen's Hybrid Energy Technology will be exhibited at such a prestigious gathering as the IPRAS Congress. Hybrid Energy delivers impressive immediate and long-term results in safe, effective and convenient procedures. We are confident that our users in Latin America will benefit immensely from this innovation.
About Pollogen:
We believe in constantly challenging ourselves to create the most advanced, effective medical aesthetic technologies and solutions. We believe in thinking differently.
In everything we do, Pollogen takes a customer-centric approach by making our products user-friendly, safe and convenient. At Pollogen there is no such word as "done"; we continually perfect our solutions so that our solutions provide treatments that are pleasant and effective. We believe in finding ways to develop technologies that work with the body's natural mechanisms so beautiful results are generated from within.
Pollogen is the developer and manufacturer of five revolutionary technologies under the industry premier brand names OxyGeneo™, Hybrid Energy Technology™, TriPollar®, TriLipo® and TriFractional™. We offer a full line of clinically-proven, safe and effective, non-invasive anti-aging facial and body contouring treatment platforms for a wide range of aesthetic applications.
Pollogen provides solutions for professionals in over 60 countries, addressing the specific needs and dynamic changes unique to the ever-evolving aesthetic industry.