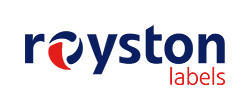 Hertfordshire, UK (PRWEB UK) 19 February 2013
Royston Labels will be exhibiting at easyFairs Packaging Innovations 2013, taking place at the NEC on February 27 and 28. This will mark the third year in a row that the company has had a modern and crowd pleasing stand at the exciting event.
"Innovation is a critical part of our company's philosophy, and we are continually seeking to offer the latest technologies as part of our commitment to delivering expert and reliable service to our customers." Says Paul Clayton, Royston Labels Managing Director. "We therefore see great value in attending events like Packaging Innovations, where we have the opportunity to meet our clients in person, and to demonstrate our unique approach to potential new ones."
Royston Labels was established in 1984, and since then has been focused on becoming a leading UK self-adhesive label manufacturer, which it has done by ensuring customers can depend on the outstanding quality of its products and the consistency of its supply.
Mr. Clayton mentioned that "by meeting customers face to face, as we can at Packaging Innovations, we're able to gain their direct feedback and an understanding of what they need from us as a supplier. We then aim to shape our service accordingly."
Royston Labels' extensive range of capabilities is underpinned by the innovative company ethos that puts reliability and excellent customer service at its heart. An additional demonstration of this is the company's new website, http://www.roystonlabels.co.uk, which is completely based on research and feedback from customers with the aim of further meeting their needs. The website will be launching on the same day as the Packaging Innovations event.
Royston Labels' dedication to details, 100% inspection procedures, and attitude of accountability for the labels they produce ensures customers receive a quality service, as well as the best products, every time.
Visit Royston Labels on Stand A38 at easyFairs Packaging Innovations at the NEC in Birmingham on February 27 and 28.
About Royston Labels:
Founded in 1984, Royston Labels is a multi-award winning manufacturer, specialising in top quality, fit for purpose labels that are certified to ISO9001 and PS9000 standard. Royston Labels are passionate about labels, understand the power of labels to add brand value and communicate product identity, and are dedicated to ensuring excellence in service.
For more Information please contact:
Stephanie Rogers, Marketing Manager
http://www.roystonlabels.co.uk