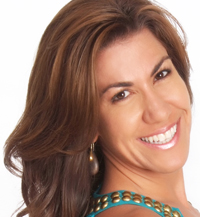 I'm going to personally interview each one of them and dig in to their top strategies for how they set up the right systems to attract the perfect clients.
San Diego, CA (PRWEB) February 18, 2013
So many business owners strive for the entrepreneur's dream – creating work-life balance, and financial freedom while spreading their message to the world. But many of them end up feeling like they're living a nightmare – working constantly, stressed about marketing and sales conversion, and wondering when they get to live that freedom. For those people, Queen of Sales Conversion Lisa Sasevich has created a 3-day free virtual training, "Automated Income Secrets," where she brings together 12 of the market's leaders on creating huge success – financially and personally.
"Automated Income Secrets" runs February 20-22, and features a roll call of entrepreneurs who are successfully using automated, evergreen marketing and technical strategies.
"I'm going to personally interview each one of them and dig in to their top strategies for how they set up the right systems to attract the perfect clients into their business, put their business on auto-pilot, and make the most of their time," Sasevich said.
Heart-centered entrepreneurs who attend this complimentary 3-day virtual training learn:

Dozens of specific techniques and strategies for attracting clients and inspiring them to say yes on the spot, all using automated strategies
The exact steps to take to systemize a business so an entrepreneur can add automated strategies and technologies – even if he or she doesn't have any of it set up right now
Specific recommendations for technology platforms that are the best fit for an individual's stage in his or her business
What not to do (and what to avoid) when setting up automated systems in a business
And more
More than anything, Sasevich said, entrepreneurs who attend the training will rediscover the reason they started their businesses in the first place – the entrepreneurial dream of financial and personal freedom.
For more information, or to sign up for this complimentary training, visit: http://www.AutomateMyIncome.com
Recently honored as one of America's Top Women Mentoring Leaders by WoW magazine, Lisa Sasevich, "The Queen of Sales Conversion," teaches experts who are making a difference how to get their message out and enjoy massive results, without being "sales-y."
Recognized sales expert by Success Magazine, and as one of 2012's fastest growing independently owned companies by Inc. Magazine, Lisa delivers high-impact sales-closing strategies for turbo-charging entrepreneurs and small business owners to great profits. According to best-selling author Brian Tracy, "Lisa Sasevich is one of the greatest discoveries in America today!"
After 25 years of winning top sales awards and training senior executives at companies like Pfizer and Hewlett-Packard, she left corporate America and put her skills to test as an entrepreneur. And in just a few short years, Lisa created a multi-million-dollar home-based business with 2 toddlers in tow. Lisa is the undisputed expert on how to make BIG money doing what you love.