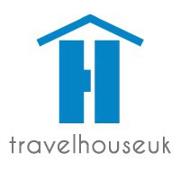 Regional airlines should always play their part by shouldering their responsibility to assure confidence in their regional destinations.
(PRWEB UK) 19 February 2013
TravelhouseUK has listed destination networks operated by numerous international airlines in order to ensure widespread options available for booking from the UK. According to reports published by Arabian Business, Royal Jordanian Airways has increased its frequency for flight routes heading to Libya.
Passengers booking with TravelhouseUK will have a wider variety of cities within Libya to choose from within convenient time schedules. The passengers would need to access connecting flights to Amman operated by Royal Jordanian Airways from the UK before finally departing to Libya.
The agency providing air travel requirements for the entire UK, TravelhouseUK has a telephone exchange of agents to allow flight bookings being just a call away. The agency also provides bookings for Royal Jordanian Airways, with flights to Kuala Lumpur, Jeddah, Khartoum, Beirut and Sharm El Sheikh being operated under the airline.
Royal Jordanian Airways is serving three destinations in Libya. The airline had been operating daily cheap flights to Tripoli, which will be increased to a frequency of ten weekly flights. Misrata was being served with one weekly flight, which has now been doubled to two flights per week. As for Benghazi, the airline will stay consistent with operating three weekly flights from Amman. The higher frequency concludes with a total of 15 weekly flights to Libya under revised flight schedules.
Situated in the northernmost region of Africa, Libya is one of the largest countries in its entire continent. The country has withheld economic power for investment and development, while almost all of its topography is dominated by deserts. Libya has recently undergone a civil war, and has its political setup being restructured on the road to regaining its stability after the Arab Spring.
The flag carrier of Jordan, Royal Jordanian Airlines has been a firm pillar for opening avenues of globalization for its host country for the Arab world as well as overseas. The airline has its hub at Queen Alia International Airport located in the capital city of Amman. Its relatively small fleet is mainly consistent of Airbus aircraft, but that has not stopped the air carrier from operating intercontinental flights to North America and the entire Asia.
Encouraging the latest initiative undertaken by Royal Jordanian Airlines, Victor Hunt, the operations manager at TravelhouseUK said "Regional airlines should always play their part by shouldering their responsibility to assure confidence in their regional destinations. After Royal Jordanian Airlines increases its flights to Libya, it will instinctively send out a signal for the rest of the commercial aviation industry to follow in the trend so as to avail fresh competition."