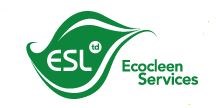 Managing Director Sean Taylor was overjoyed with the win: "It is fantastic to have been recognised for innovation by the panel and the Facility Management sector in general."
London (PRWEB UK) 19 February 2013
National eco-friendly, commercial cleaning company Ecocleen (headquartered in Henley-on-Thames), are delighted to have scooped the prestigious I-FM "Technology in FM Award" last week, for the Ecocleen Academy – an online engagement and training system that is designed to connect with employees. Ecocleen faced tough competition from companies of all sizes, from SME to multinationals.
Managing Director Sean Taylor was overjoyed with the win: "It is fantastic to have been recognised for innovation by the panel and the Facility Management sector in general. As a business we are always looking to differentiate ourselves and the more we can engage, motivate and train our workforce the better we will perform – this system covers all these aspects."
The Ecocleen online training system, developed in collaboration with Nuserve, was judged by a panel of industry leading experts to be a great example of how IT can really help reach out to a disparate workforce, using social media style interface and the concept of gamification (winning points that accrue to become prizes as you build your knowledge). The award ceremony, a close match for the Oscars, followed a thought provoking day at the Workspace Future's Conference 2013 where industry leaders highlighted key industry issues and challenges for the year's ahead. Subject matters included understanding the value proposition, the effectiveness and value of the tender process, the need to build partnerships and "strategic FM." More details can be found at i-fm.net/technology-in-fm-award
Ecocleen prides itself on creating a freshly cleaned, hygienic and safe environment for medium to large size businesses, institutions, NHS clinics and retail outlets. Ecocleen live up to their name by being completely green and "Eco" by utilizing market leading equipment and sustainable supplies. The latest win has added to an already successful year for Ecocleen having won significant contracts with Numatic (the manufacturers for the famous "Henry" vacuums) Frome Medical Centre and Busy Bee Children's Nurseries. Visit online at http://eslsolutions.co.uk/