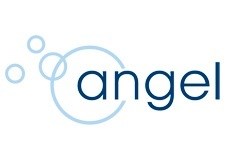 We feel privileged to be able to help out. It's the first time we've got involved with the Carsington 7+ run
(PRWEB UK) 19 February 2013
Water cooler firm Angel Springs is helping to support a fundraising run by donating 350 sports cap water bottles. The company, which supplies water coolers across the UK, will provide the 500ml bottles to runners in the Carsington Water 7+ run.
The event, held on Sunday, June 9, will raise money for the Derby and District Animal Centre, an independent arm of the RSPCA. It will consist of a seven mile (12.5km) run around the Carsington reservoir, Derbyshire. Last year's event saw 195 runners take part, however, this year more than 300 are expected to do their bit.
Angel Springs' commercial director, John Murphy, said, "This year's run looks set to be bigger than ever. And all those extra runners are going to need plenty of hydration. All the cash raised during the run will go towards looking after and finding new owners for cats, dogs, birds, rabbits and other small animals – so it's definitely a worthwhile cause."
"We feel privileged to be able to help out. It's the first time we've got involved with the Carsington 7+ run and we hope to be able to support the event again in the future."
Angel Springs regularly provides support to charitable organisations. Just this month, it pledged to donate 500 water sports cap water bottles to a charity walk to raise money for an elderly people's centre. Angel Springs staff members have also taken part in the Great North Run and ironman challenges to raise funds for a number of charities.
The Derby and District Animal Centre is an independently run branch of the RSPCA. It receives no additional funding – all the money used to run the centre is generated through charitable sponsorships or donations. All money raised by the runners will go towards the running costs at the centre, which rescues, rehabilitates and re-homes animals, and provides support to animal owners in the Derbyshire area.
For more information about Angels Springs, the support it provides to charities, and its selection of water coolers and accessories, visit: http://www.angelsprings.com/
For more information about this press release, contact Simon James at Angel Springs on: sjames(at)angelsprings(dot)com.
Angel Springs (http://www.angelsprings.com) is the longest-running water cooler company in the UK, supplying customers with fresh spring water, water coolers and water boilers for 21 years. The company employs 180 staff and is committed to working and developing successful relationships with local community groups, charities and businesses across the UK.