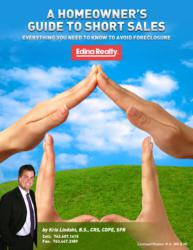 I'm happy to address any concerns that the public has.
Long Lake, MN (PRWEB) February 18, 2013
Kris Lindahl of Edina Realty will host a short sale seminar in Long Lake, MN later this week. Lindahl is Edina Realty's number one short sale agent. In Long Lake, Lindahl plans to discuss the short selling process using a major bank's guidelines and requirements. A step-by-step presentation will also include strategies and resources for each step the Lindahl uses for his clients.
Following the presentation Lindahl plans to hold an hour long Q&A session in which he will answer personal and general real estate questions. "I'm happy to address any concerns that the public has,"Lindahl said, and continued, "The public deserves to not be in the dark about these serious topics."
Seating Reservation will be taken through Wednesday morning and walk-ins will be welcome. Kris Lindahl is the recent recipient of the Chairman's Award, the highest honor an Edina Realty Agent can receive, for excellence in sales, sales volume, and customer service.
Call Kris and his team at (763) 607-1415 for more information. Visit the Minnesota Short Sale Calculator website to check eligibility. Download a complimentary copy of the eBook titled "A Homeowner's Guide To Short Sales" and check out the video series on YouTube.