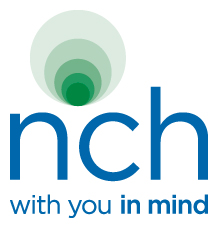 Hypnotherapy does not claim to be a magic cure but it can be an effective relief if you are willing and ready
(PRWEB UK) 18 February 2013
In a report published by The Telegraph, 'Moderate drinkers' underestimate both the amount and frequency that they consume alcohol. In response to this, the National Council of Hypnotherapy decided to release a case study detailing how hypnotherapy can be an effective way to control alcohol consumption.
Recently the National Council of Hypnotherapy (NCH) was contacted by a therapist with a happy client who expressed their joy at regaining control of the amount of alcohol they consumed. The client had been drinking heavily for over ten years and had started to consume alcohol everyday including a bottle of wine and a bottle of spirit. The client soon become worried about the effect of this on his young family and was desperate to seek help. During the session the hypnotherapist addressed why the client felt the need to drink and discussed how to regain control, resistance and willpower. After a short time the client felt that he did not need anymore sessions, and after buying a bottle of wine the following evening, refused to drink it. The client continued to make good progress and has since attended parties and events without drinking any alcohol.
The National Council of Hypnotherapy is delighted to be informed of such a successful story. A representative from the company added, 'Hypnotherapy does not claim to be a magic cure but it can be an effective relief if you are willing and ready to change your lifestyle. The client in this case was clearly ready and very responsive to the techniques and was in turn delighted with the results.'
The National Council of Hypnotherapy continues to raise awareness of hypnotherapy and its benefits.
NCH represents over 1800 hypnotherapy professionals within the UK and is committed to ensuring the highest possible professional standards amongst our members. Those looking for help with smoking, weight, anxiety, panic attacks, habits and phobias may be help by a local NCH approved therapists, look for the NCH seal of approval on their websites. As one of the largest registers of independent Hypnotherapists, the National Council for Hypnotherapy (NCH) is actively involved with the Complementary and Natural Healthcare Council (CNHC) and strives to shape standards and future of the profession.