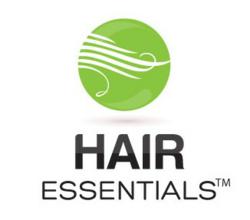 "Hair Essentials is formulated to spark healthy, faster-growing hair on the scalp," Paulina Nelega, registered clinical herbalist for Hair Essentials.
McDonough, Ga. (PRWEB) February 19, 2013
'Tis the season for hair removal options! Ironically, while many women are beginning their hair removal routines for the spring and summer months, approximately 40 percent of women in the US are suffering from hair loss. Hair Essentials, a leading dietary supplement, naturally combats hair loss and nourishes thicker, healthier, faster-growing hair, allowing women to grow the thick, healthy locks they desire without adding unwanted hair growth elsewhere.
"The length of the hair growth cycle varies on different areas of the body," said Paulina Nelega, registered clinical herbalist for Hair Essentials, "and is uniquely controlled by chemical feedback signals in the body. Because of its shorter growth cycle, body hair is naturally shed much more quickly than that of scalp hair. For example, the growth cycle of the eyebrows is complete within about 4 months, whereas scalp hair takes 3 to 4 years, enabling Hair Essentials to have the greatest impact on scalp hair growth. Hair Essentials is formulated to spark healthy, faster-growing hair on the scalp."
Below are five key herbs and nutrients that naturally nourish hair growth:
1. Silica is an integral part of the structure of all of our body's connective tissues, including hair. Horsetail herb and bamboo are two natural supplemental sources of silica.
2. Sulfur helps to form the chemical bonds that give structure to the hair shaft, imparting strength and resilience to the hair. Sulfur-rich foods include garlic and onions, or vegetables in the mustard family such as broccoli, cauliflower, and cabbage.
3. Fo-ti root has traditionally been used as a longevity tonic for improving overall vitality and supporting strong, healthy hair growth. It may also help prevent premature graying and restore hair back to its original color.
4. Bu Gu Zhi fruit improves circulation, including to the scalp, improving delivery of vital nutrients that support healthy hair growth.
5. Rice bran contains more than 100 different vitamins, minerals, and antioxidants, and is a rich source of the moisturizing fatty acid, oleic acid. Rice bran contains amino acids that are incorporated into the protein (keratin) that comprises the hair shaft, promoting stronger hair that is less prone to breakage and split ends.
Find these five ingredients, and more than 15 additional hair-healthy herbs, vitamins, minerals and antioxidants, in Hair Essentials.
Hair Essentials is 100 percent drug-free, certified gluten-free, manufactured in the USA, and effective for all hair types. Hair Essentials offers a 90-day, full money-back guarantee. Learn more at http://www.HairEssentials.com.
About Hair Essentials
A product of Natural Wellbeing Distribution Inc., Hair Essentials is a leading dietary supplement designed to naturally combat hair loss, repair and revitalize damaged or dormant hair follicles, and stimulate healthy hair growth. Manufactured in the USA in an NSF cGMP-certified facility and using only the highest quality ingredients, Hair Essentials is a breakthrough proprietary blend of more than 20 herbs, vitamins, minerals, essential fatty acids, amino acids and other nutrients. Hair Essentials can only be purchased online at http://www.HairEssentials.com or by calling 800-536-9353.
###