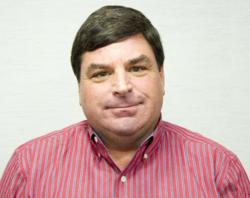 Pasadena, Texas (PRWEB) February 20, 2013
Control Solutions, Inc. announced that John Kurtz has joined its pest control division as Northeast Territory Sales Manager. In his role, Kurtz, who will be based in Lilitz, PA, will manage the Northeast sector of the country, spanning from Virginia to the Canadian border. "CSI has experienced a growing need to add focus to the Northeast sector of the country and John will play an important role in increasing CSI's footprint in these areas," said Lyn Hitt, National PCO Sales Manager. This will be especially beneficial as CSI launches some first-time proprietary products to the pest control industry this year. Kurtz comes to CSI with 8 years of industry experience. His knowledge and background will make him a valuable asset to the CSI team.
Control Solutions - Mission Statement
As a part of the Makhteshim Agan Group, the world's leading manufacturer and distributor of branded post-patent crop and non-crop products, Control Solutions is dedicated to ...

Providing our customers with high quality, environmentally sound, and cost-competitive pesticides in the U.S. professional pest management market.
To build market share and long-term partnerships with our customers by providing a competitive advantage through our registration, formulation and marketing capabilities.
To maintaining a corporate culture of integrity, accountability and respect.
About Control Solutions, Inc.
Control Solutions, Inc. has an extremely broad portfolio of active ingredients for all your pest control and plant protection needs, and we're developing new products to bring you more value every day. CSI has launched 15 new products since 2010, including a microencapsulated portfolio and the first post-patent Fipronil Termiticide/Insecticide.
The story of Control Solutions begins in 1958, when the Boyd family purchased a small Pasadena, Texas, pest control company. By 1976, Ford's Pest Control had grown to become Ford's Chemical and Service. In 1985, Control Solutions, Inc. (CSI) was created to distribute Ford's products to the professional and consumer markets. Ford's success and growth in formulating professional pest, animal health and consumer products drew the attention of Roussel, which acquired Ford's in 1989. After the Ford's sale, Control Solutions continued as a family owned business. Today, our partnership with Makhteshim Agan Industries (MAindustries.com) multiplies Control Solutions' agility in continuously adding new products to meet the needs of pest management professionals.