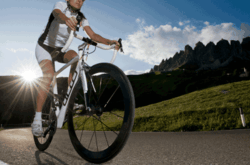 (PRWEB UK) 19 February 2013
The war between two and four wheels continues as a poll of UK cars users reveals that more than half (53%) are irked most by cyclists flouting road rules - from jumping red lights to not indicating when changing lanes. Cyclists are way ahead of the next most irritating motoring group, erratic elderly drivers, voted for by almost four in ten motorists (38%) as a major bugbear.
The survey also reveals that young drivers still fare badly when it comes to opinion polls, with 39% of motorists left incensed by juvenile motorists, while 35% see red when taxi drivers block roads and hold up traffic.
Perhaps remembering their own experiences as learner drivers, UK motorists have the most patience for those bearing L-plates, with only 6% saying they get wound up by learner drivers. This is closely followed by caravan drivers (9%) and horses riding two abreast (15%).
The following shows the results of Protect Your Bubble's road rage survey. Respondents were allowed to select up to three options that made their blood boil most whilst behind the wheel:
Which road users irritate the most?
Cyclists disregarding road rules e.g. jumping red lights - 53%
Elderly drivers' lack of awareness / erratic driving - 38.8%
Young drivers ignoring the highway code or speeding - 38.7%
Taxi drivers blocking roads and holding up traffic - 35%
Parents on the school run blocking roads at peak times - 31%
Tractors not pulling over - 26%
Horses riding two abreast - 15%
Caravan drivers going too slowly - 9%
Learner drivers stalling / being overly cautious - 6%
Stephen Ebbett, director of Protect Your Bubble, comments: "Cyclists' cavalier attitudes to road rules might leave British motorists seething, but they'll come off far more badly in a collision. We'd always advise that motorists exercise a little patience, in particular when encountering elderly motorists and cyclists, however temporarily irritating they might be."
– ENDS –
Protect Your Bubble surveyed 1,126 UK motorists in December 2012 - January 2013.
About Protect your bubble
Protect your bubble is an online insurer specialising in bicycle, car hire, gadget, travel and pet insurance. Bicycle insurance cover currently available are the Every Day Cover, designed for general daily commutes; and the Adventure Cover, our premium level cover with additional benefits tailored for the more serious cyclist.
Find out about our insurance services: uk.protectyourbubble.com/
Get a bicycle insurance quote: uk.protectyourbubble.com/bicycle-insurance/
Every Day Cover verses Adventure Cover: uk.protectyourbubble.com/do-I-need-everyday-or-adventure-cover.html
Find Protect your bubble UK on the following social networks:
Facebook: facebook.com/ProtectYourBubble
Twitter: twitter.com/protectyrbubble
YouTube: youtube.com/protectyourbubble