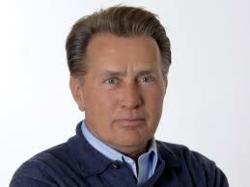 The responsibility for protecting out environment in the future falls to the brightest minds of today.
Hollywood, CA (PRWEB) February 18, 2013
The producers of Breakthroughs with Martin Sheen announce a new report as part of the program's commitment to environmental education with a look at how higher education is preparing students for careers as scientists and engineers working to protect our natural world.
Breakthroughs Martin Sheen PBS is an independently produced television series airing in markets around the country on public television. The program is hosted by the legendary Martin Sheen, who is about to embark on his second half-century in American entertainment in 2013. Mr. Sheen has developed a reputation as one of Hollywood's most respected actors during a career that includes more than 60 film appearances.
Breakthroughs Martin Sheen reviews the issues that will impact our planet's future as well the future of the American educational system. These two interests intersect in an upcoming report that will take a look at how America's educational system is preparing a new generation of engineers and scientists committed to protecting our environment. In colleges and universities across the country, educators are developing programs that are educating these new leaders to use science to create a cleaner world through environmental engineering.
The producers of Breakthroughs Martin Sheen are targeting an April distribution date for the new report. Check local listings for air times on public television and PBS affiliates in individual markets. For more information the producers can be contacted via the official website for the show at breakthroughsptv.com.