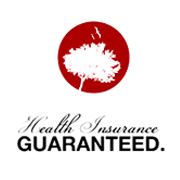 Miami, FL (PRWEB) February 19, 2013
Health Insurance Guaranteed, a supplemental health insurance company reviews a new report compiled by CSG Actuarial for the American Association for Medicare Supplement Insurance (AAMSI) revealing that Medicare supplement insurance industry sales grew by nine percent in 2012. About 10 million Americans are currently covered by Medigap insurance, also commonly referred to as Medicare Supplement insurance.
According to data compiled by CSG Actuarial, an Omaha-based firm that specializes in Medicare related insurance products, sales of Medicare Supplement insurance grew by nine percent in 2012. "Total annualized new premium for the industry was approximately $3.1 billion," states Doug Feekin, ASA, MAAA, principal and consulting actuary for the firm. "Total Medigap premium for the prior year was about $2.85 billion." The national expert believes sales and premium will continue to grow in 2013.
A Medicare supplement (Medigap) insurance, sold by private companies, can help pay some of the health care costs that Original Medicare doesn't cover, like copayments, coinsurance, and deductibles. Some Medigap policies also offer coverage for services that Original Medicare doesn't cover, like medical care when travelling outside the U.S. For those who own the Original Medicare and they buy a Medigap policy, Medicare will pay its share of the Medicare-approved amount for covered health care costs. Then the Medigap policy pays its share.
The differences between MA and Medigap - The standardized Medigap plans are uniform in the 47 states that offer them. Consequently, a given plan type (e.g. Plan F) has the same benefits regardless of the insurance company that provides the policy or the state in which you reside. On the other hand, Medicare Advantage must provide all Medicare Part A and B coverage but, depending on the insurer and the specific plan, may cover more than Part A and Part B benefits. Excluding drug coverage, any standard Medigap plan with Original Medicare Parts A & B will have more benefits than a standard Medicare Advantage program since a Medicare Advantage program is only required to duplicate Medicare Part A & B benefits. However, as mentioned earlier, some Medicare Advantage programs offer benefits beyond those found in Part A and Part B.
Comparison Is Key – before making a decision and choosing between the plans, some research and a professional consultation may just be the right thing to do.
About Health Insurance Guaranteed - Health Insurance Guaranteed, a supplemental medical insurance company, is the nation's leader in health care for those with pre-existing conditions (of all age groups). The pre existing condition health insurance company prides itself in offering a health insurance solution to those who need it most. They are able to help their clients find make the comparison and make decisions for an affordable insurance, prescription coverage and excellent catastrophic insurance for their pre-existing medical conditions. Health Insurance Guaranteed, no waiting period health insurance company, works with only A-Rated carriers by AM BEST and other accredited organizations. They adhere to all federal regulations regarding pre-existing conditions and where applicable accept creditable coverage according to HIPPA (Health Insurance Portability and Accountability Act). These companies are well known in the industry for their customer service, claims turn over and access to quality health care providers.
To get a consultation about Medicare Supplement Insurance Plans and guaranteed issue health insurance - Health Insurance Guaranteed can be contacted at 800-940-5446, http://www.healthinsuranceguaranteed.com/index.php