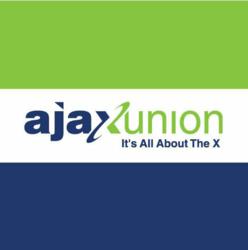 If a business isn't coming up when people are searching for its
services, it may as well not as exist at all.
New York, NY (PRWEB) February 20, 2013
New York-based internet marketing agency Ajax Union, available at http://www.AjaxUnion.com, is showcasing the success of one of its clients. The company has been helping small businesses rise through the ranks in Google searches, attract new viewers and customers and keep the old ones coming back using the latest and most advanced search engine optimization and marketing techniques. Analyzing each business on an individualized basis, Ajax Union creates a personalized marketing strategy with proven and quantifiable results.
"Today, a company lives and dies by its ranking on search engines and the ability for potential customers and clients to find it. If a business isn't coming up when people are searching for its services, it may as well not as exist at all. That's why Ajax Union is committed to raising a website's rank in specialized keyword searches designed to maximize the number of visitors and lead to the highest rate of conversions. Our process is up-to-date and evolves with changing technologies. It's also highly successful, and we have the results to prove it," said Joe Apfelbaum, CEO of Ajax Union.
Recently, a Brooklyn-based online communications company came to Ajax Union to expand its PBX dominance. Ajax Union worked with the company to create a new plan that would help their company grow with search engine marketing and a redesigned website. Signing up for Ajax Union's Apple Creations, the VoIP company received a professional business site with a WordPress core, which allows for easy updates to pages and posts. The redesign also included adding an onsite blog to improve SEO and a contact form to encourage potential customers to learn more.
In addition to an updated website, the communication company signed up for the search engine agnecy's popular AnewB marketing plan. This plan includes an array of activities, including keyword research, social media updates, and blog posts. After starting the AnewB plan, the company saw front page rankings for several local keywords for PBX phone service in Brooklyn and
dominated search results for "POP VoIP" on Google.
To learn more about Ajax Union's online marketing or to sign up for its services, visit the company online or call 1-800-594-0444. The marketing firm is also active on several social networks, including Facebook and Twitter, and maintains an onsite marketing blog.