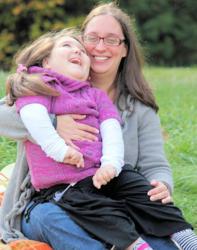 We believe programs that effectively support our children's health and well-being, from before they're born through adulthood, provide an excellent return on investment for our country. Lynn Pedraza, Family Voices Executive Director
Albuquerque, New Mexico (PRWEB) February 19, 2013
In his recent State of the Union address, President Obama focused on strategies for reducing the deficit while increasing the number of jobs, reducing health care costs overall to the nation, upgrading our infrastructure, encouraging innovation and manufacturing in America, and developing alternative energies. At the same time, he talked about the importance of investing in today's children and youth. He said, "Every dollar we invest in high–quality early education can save more than seven dollars later on, by boosting graduation rates, reducing teen pregnancy, even reducing violent crime."
Organizations that work with families, and provide support for children and youth, are responding to the President's statements by calling for the Federal Government to continue support for children while new financial policies are implemented.
As Dr. Fraser, CEO of the Association of Maternal and Child Health Programs (AMCHP) stated, "One way to avoid the exploding health care costs that are driving our deficits is to make sure we promote the best health, development, and education for all children in our nation…"
Emily Spitzer, Executive Director of National Health Law Program, echoed these sentiments: "Any solution that addresses the nation's debt and budget must be balanced and protect the programs that vulnerable communities rely on most."
Family Voices Executive Director Lynn Pedraza commented:
"We believe programs that effectively support our children's health and well-being, from before they're born through adulthood, provide an excellent return on investment for our country. When children are not given a healthy start in life - physically, emotionally, and socially - the human and economic costs to society later are very high, in terms of health care, social services, violence, and loss of productivity. This is just as true for CYSHCND as it is for all our children. As the President and Congress consider ways to cut costs, and make new opportunities for insurance coverage available under the Affordable Care Act, we ask that they ensure the maintenance of services for CYSHCND throughout this transition. It is our firm belief that the results will be healthier, happier children and adults, and a nation that is more harmonious and financially secure."
For more information about Family Voices please visit http://www.familyvoices.org,
or contact Family Voices Director of Communications and Strategic Initiatives,
Melanie Rubin, mrubin(at)familyvoices(dot)org or call 505-872-4774.