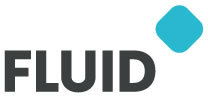 "Our partnership with Fluid to construct Mix & Match Crib leverages the creative momentum of our successful Make Your Bed tool launched in 2012."
San Francisco, California (PRWEB) February 20, 2013
Fluid, Inc., the digital shopping innovator, today announced that luxury lifestyle brand Serena & Lily has implemented Fluid's industry-leading product configurator software for their Mix & Match Crib tool that allows consumers to visually mix-and-match bedding, glider chair and wall paint options to find their favorite design. In addition to providing a digital shopping experience that allows consumers to build their own designs using existing merchandise, the new tool is aimed at improving conversion rates and increasing the number of items purchased.
Visitors to the Serena & Lily website can now coordinate the design of their crib bedding, glider chair and wall paint by choosing from a selection of patterns, prints and colors, then immediately visualize what the unique combination will look like before purchasing. Consumers can also find inspiration from "Favorite Looks," a series of design options offering suggestions for the best pattern, print, and color combinations. Another new feature is the ability to order sample swatches of the materials from real images in the Mix & Match Crib tool. Consumers can then share their designs with friends and family via social networks like Pinterest and Facebook.
"Our partnership with Fluid to construct Mix & Match Crib leverages the creative momentum of our successful Make Your Bed tool launched in 2012," said Melissa Richardson, director of ecommerce and online marketing at Serena & Lily. "With this new tool our in-house team can easily create and share different crib bedding configurations and inspire our consumers to do the same. The tool's intelligent design allows consumers to search our inspirational 'Favorite Looks' then choose from our beautiful selection of bumpers, sheets, skirts, gliders, and paint colors, view their creation as a whole, and share via social networks."
"Serena & Lily's Make Your Bed and Mix & Match Crib tools have enabled the company to step into the mass customization product market without the need to think about the added component of customized product manufacturing and fulfillment," said Neil Patil, Chief Product Officer of Fluid. "Their unique customization model of delighting consumers with the ability to build their own designs from existing merchandise offers a true me-commerce digital shopping and social sharing experience."
Consumers are looking for a personalized and immersive experience – one that allows them to interact with products, and connect with brands. To compete, retailers need to deliver a customized product on a mass scale. Fluid's product configurator is the market leading on-demand product customization software that allows retailers to scale, and continuously evolve their customization offerings. Rapid to implement, it has a much lower cost of ownership than custom-built systems and provides a superior user experience that is fun, social, and personal.
About Fluid
Our on-demand visual merchandising suite and award-winning digital agency services incite consumer action. Our work for world-class retailers like The North Face, Clorox, Gymboree, Benefit Cosmetics, JELD-WEN, and Brooks Brothers brings their brands to life, making the digital shopping experience fun, vivid, intuitive and social. Brands and retailers tap our combination of strategic consulting, custom design and development services, and our visual merchandising suite to engage, convert and retain consumers with unique digital experiences.
Fluid is headquartered in San Francisco, with offices in New York and Chicago. For more information, visit http://www.fluid.com (digital agency services) or http://www.fluidretail.com (on-demand visual merchandising suite) and follow us on Twitter @Fluid or Facebook/FluidInc.
About Serena & Lily
Serena & Lily is a luxury lifestyle brand that offers unique home décor and inspiration for every room in the house. Based in Sausalito, Calif., the company originated in October 2003 when Serena Dugan and Lily Kanter met and shared a desire for sophisticated options in nursery design. Eight months later, they released their first collection of nursery bedding with Serena's original textile designs, offering consumers fresh and unexpected looks for the nursery. The company has since evolved into a leading lifestyle brand, offering its unique California-fresh style in many different categories, including bedding, furniture, rugs, windows, lighting, décor, gifts, bath, outdoor, paint, and fabric by the yard. In 2012, the company introduced its online Art Collection with original artwork from near and far. Launched in 2013, the KIDSHOP catalog is for infants and bigger kids alike, and features all the pattern, color and signature style that the Serena & Lily brand is known for. To shop the site, or for more information, please visit http://www.serenaandlily.com.