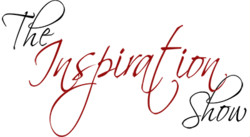 San Diego, CA (PRWEB) February 19, 2013
Mind Movies co-founder and Law of Attraction guru Natalie Ledwell announced today the release of a new episode of her weekly web series, The Inspiration Show. The short video interview features personal coach Gabriel Nossovitch discussing how individuals can manifest extraordinary lives by overcoming limiting beliefs and using positive affirmations.
To watch the full episode, visit:
http://www.mindmovies.com/inspirationshow/index.php?25408&episode=97
On the show, Nossovitch describes growing up in a small town in Argentina with a French father, Spanish mother and Russian grandparents and feeling like the "odd one out." His father went from poverty to being a successful self-made entrepreneur and expected Nossovitch to become involved in the family business.
Nossovitch describes "feeling trapped" in a pre-destined life and as a teenager, he sought a way out. Nossovitch's escape was a scholarship that took him to Japan to study. While abroad, Nossovitch learned he was passionate about was "not having someone dictate what my life would look like." Nossovitch was then able to turn that passion into helping others escape their own traps and to "fall madly in love with their life."
In his journey, Nossovitch had to overcome his limiting beliefs. He struggled with the need to have approval from others, especially his parents. Nossovitch realized that although he depended on his parents when he was younger, he had to find his own path. Nossovitch talks about developing a belief that he was courageous. By telling himself he was courageous, he started to take risks. The more he took risks, the more his parents saw an entrepreneurial spirit and, ironically, the more he won their approval.
Manifesting an extraordinary life, according to Nossovitch, starts with overcoming the need "be loved and accepted and get someone else's approval" and pursue "what matters to me." Nossovitch says that "falling in love with your life" starts with finding one's passion.
He suggests asking the questions, "what inspires me?" and "what are the moments in my life where I feel completely joyous, exhilarated and excited?" By recognizing the patterns and what is present during those times, individuals can get clues so that they can continue to recreate those moments and life a fulfilling life.
Over 1 million people worldwide have already received The Inspiration Show host Natalie Ledwell's free pre-made Mind Movies, which are dynamic moving video vision boards that help viewers visualize and achieve their desires and goals faster and easier than they ever thought possible.
To find out more about Mind Movies and to download 6 free pre-made Mind Movies, visit: http://mindmoviestv.com
About Mind Movies:
Founded in 2007, Mind Movies' mission is to help empower people from all over the world to visualize their goals and manifest their greatest dreams and desires. Mind Movies has touched the lives of over 1 million people around the world and is headquartered in downtown San Diego, California.
Company Contact Information:
Mind Movies
Media Relations
113 West G Street #122
San Diego, CA 92101
http://mindmoviestv.com