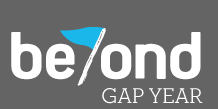 I see this opportunity as most important for Jewish youth to get the chance to come and see the amazing Jewish state.
Washington, DC (PRWEB) February 19, 2013
BBYO has announced that they have hired Eyal Goldman to be their Beyond gap year program director in Israel. BBYO Beyond is an Israel-based gap year enrichment program designed for Jewish students following their high school graduation offering 5-month or 9-month experiences.
Eyal is uniquely suited for the position. Born and raised in Jerusalem, to American parents, Eyal is highly qualified to handle the responsibilities of being the Israel director. Eyal comes to Beyond with extensive experience working with teenagers as well as experience with informal educational programs. Eyal has worked in Israel, America and England. Most recently he was a community shaliach in Manchester, United Kingdom. While in England, Eyal was responsible for teaching all ages about Israel, Judaism and Hebrew. He was a columnist for a local Jewish magazine, and led youth movements and school trips to Israel. In Israel, Eyal has been a counselor and logistics coordinator for the Nativ College Leadership program, and the Lev Va'nefesh program for the Solomon Schechter Westchester seniors. For many summers, Eyal worked at Camp Ramah in Nyack NY, and after Hurricane Katrina, he volunteered at Tulane University Hillel, where he helped rebuild homes and supported residents that were affected by the storm.
Another important factor in hiring Eyal was his personal experience with Judaism, and his openness and understanding of all denominations and sects. Eyal also believes in the idea of building community – both with the participants as well as the parents. He is hoping to implement periodical Skype sessions with parents, so that he will be able to connect with parents as the year progresses. He will also be sending parents weekly newsletters on Fridays, with a short dvar torah and a general update with highlights of the week.
"I am thrilled to have Eyal on our team", said Rina Rebibo, US Program Manager for BBYO Beyond, "he brings tremendous creativity, and an understanding of both where our participants are as well as where we want them to go. He has the passion and knowledge to make Beyond the impactful experience we want it to be. I believe with Eyal on the team, our program will be the program everyone wants to go on".
Speaking from Tel Aviv, Eyal said: "I'm Beyond thrilled to be a part of the establishment of another milestone in the great history of Bnei Brith Youth Organization. I see this opportunity as most important for Jewish youth to get the chance to come and see the amazing Jewish state. Every Jewish person needs to have this option in order to understand what the role of one's Jewish identity is in his life. We offer this journey with a unique method of exploring, learning, volunteering and discovering; all from a pluralistic point of view which we believe gives the broadest opportunity to explore ones Jewish identity and Israel. I'm excited to lead this journey and make this year the most unforgettable experience". For more information on BBYO Beyond go to http://beyondyear.org/