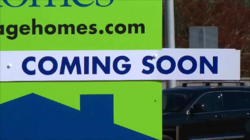 The recession is over,,we're booming again!
Phoenix Arizona (PRWEB) February 20, 2013
"We here are Level 4 Funding, Private Hard Money Lender, see blue skies ahead and the beginning of the new housing boom. Dirt is starting to fly," says Dahlberg. "For us, this signals a return of the housing boom."
"Most people don't know how big of a deal this is, when you see earth being moved, it's the end of the housing slump and the beginning of the new era. You can pretty much say that the recession that started in 2006 has come to an end," he adds.
According to the Arizona real estate professional, in the past when real-estate takes a nose dive, it pretty certain means an economic crisis on the horizon, and similarly, when real estate is on the rebound, this also signals the end to whatever the economic slump the country is in. And that, inevitable, says Dahlberg further signals employment will soon be on the rise.
Noting that it has been some eight years now since the recession has taken a foothold on the economy; Dahlberg says that to see the "movement of dirt" dirt again is very exciting.
Dahlberg further explains: "They are doing infill, that is filling in the lots that have been empty for eight years and building homes. But recently dirt is starting to be moved. Moving dirt is costly and takes time to get ready to sell home."
Before any home builders puts up models and starts to sell homes they need to develop raw land, and move the dirt to make ready for the homes, and nobody knows this better that Dahlberg. According to him, it can take up to two years in some cases from the purchase of the raw land to the first model home.
FROM:
Level 4 Funding LLC,
23335 N 18th Drive Suite 120,
Phoenix, Arizona, 85027,
http://www.Level4funding.com
MEDIA CONTACT:
Dennis Dahlberg,
General Manager,
623-582-4444,
dennis(at)level4funding(dot)com