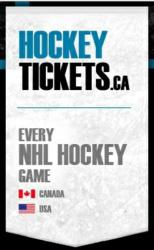 "Poised to make a splash in a hockey-mad world, hockeytickets.ca puts you in the seats you want to be in!"
Montreal, Quebec (PRWEB) February 20, 2013
From the distinguished minds behind Canada's largest collection of high quality domain names, Emall.ca is proud to announce the launch of hockeytickets.ca; an NHL- focused website specializing in the sale of tickets for all 30 teams.
Branching out from its current business of selling high quality domain names, Emall.ca is now developing its own network of sites, beginning with hockeytickets.ca. Showcasing Emall's core strengths of improving advertising conversion, ROI, and search engine ranking while strengthening your product and brand, hockeytickets.ca delivers a hit for consumers, offering up quality products in a hassle-free environment.
Recently showcased in an elite Montreal publication, the Westmount Independent offered its take on the success of Emall's strong online turn-key business model;
"Founder and president of Emall, owner of thousands of dot ca domain names, including popular travel site Cheaptickets.ca, Peter Maxymych has decided to turn his vacant online lots into money-generating businesses, starting with hockeytickets.ca seemed like the obvious choice because it is the sport in Canada and for Canadians. "Nothing else really comes close."
A site for hockey fans in all corners of the NHL market, hockeytickets.ca is proud to be the newest member of Emall.ca's growing and thriving network of high quality domains.