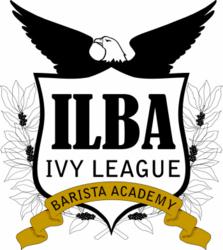 San Diego, CA (PRWEB) February 19, 2013
Research shows there is.
In fact, according to statisticbrain.com, those who explicitly state their goals are 10 times more likely to actually achieve them. It is now, during the month of February that coffee business hopefuls can really get momentum going to make their coffee business goals a reality in 2013.
A training and all-encompassing consultation program like the one at ILBA Coffee School shows up where the motivation for other New Years resolutions sputters out. This February's classes will kickstart careers in the coffee industry with rigorous 3, 4, and 5 days classes that walk students through how to start and operate a coffee business with special insider workshops on drink preparation as well as whole bean roasting.
Those with goals in the coffee industry can lock in their resolutions now by attending the ILBA Coffee School February course. The February school will be most crucial to them as a means of putting their resolution into motion now with a successful organization that will encourage and guide them to keep going when it gets hard halfway through the year, but most of all, because there are only 2 seats left in the February class as of today!
According to Statistic Brain, 34% of all resolutions were money-related, and a whopping 47% had to do with self-improvement. ILBA Coffee School's skyrocketing success in 2012 is a testament to it being right on the track of what the average American resolution-maker (not just the coffee professional) wants in 2013; greater profit and self-improvement.
ILBA Coffee School sets its students on the fast track to starting, growing, and maintaining a lucrative coffee business that is challenging, rewarding and fun -not just in 2013, but for many years to come.
ILBA Coffee School provides every element new coffee business owners need -from wholesale coffee beans, café supplies and equipment, business consultation, and their in-house coffee cart and coffee kiosk fabrication.
About the coffee school:
Ivy League Barista Academy is a San Diego-based coffee school offering hands-on barista training and a robust, all-inclusive exposure to the practicals of running a competitive coffee business.