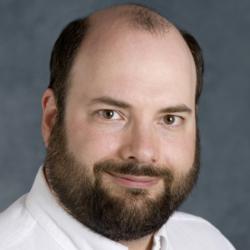 Portland, Ore. (PRWEB) February 19, 2013
Extensis announced today that resident Font Detective Thomas Phinney will take to the road for a "2013 Font Detective Tour." With first stops at WebVisions NYC and SXSW 2013, Phinney will present his clues and conclusions from several cases he has been called into as a font detective, including a forged will, a seemingly fake rabbi, and documents about President Bush's National Guard service.
Tour Details
Wednesday, February 27, 2013
AIGA/NY & WEBVISIONS NYC
6:30–9:00p.m.
Theatre for the New City
155 First Avenue
New York, NY
To register or for more details, click here.
Saturday. March 9, 2013
SXSW 2013
12:30–1:30p.m.
The Austin Convention Center
500 E Cesar Chavez St.
Austin, TX 78701
Ballroom A
To register or for more details, click here.
To follow the tour or join the conversation, use #fontclues
About Thomas Phinney
Phinney is senior technical product manager for fonts and typography at Extensis. From 1997-2008 he worked in type at Adobe®, lastly as product manager for fonts and global typography. Phinney is involved in the design, technical, forensic, business and historical aspects of type. He is treasurer ATypI, the international typography association, and writes for Communication Arts and other venues. He has testified in court as an expert witness, and was twice quoted in the Washington Post regarding the presumably forged memos concerning US President Bush's National Guard service. Phinney has an MS in printing from RIT, and an MBA from UC Berkeley. His typeface Hypatia Sans is an Adobe Original, and he is currently hard at work on a new typeface, Cristoforo.
About Extensis
Extensis® is a leading developer of software and services for creative professionals and workgroups. Their solutions streamline workflows, securely manage digital assets and fonts, and control corporate typographic branding. Used by hundreds of Fortune 5000 companies, Extensis' award-winning server, desktop, and web service products include: Portfolio Server® for digital asset management, Universal Type Server® for server-based font management, Suitcase Fusion™ for single-user font management, and the WebINK® web font rental service. Founded in 1993, Extensis is based in Portland, Oregon, and the United Kingdom. For additional information, visit http://www.extensis.com
© Celartem, Inc. d.b.a. Extensis All rights reserved. EXTENSIS, WebINK, and Suitcase Fusion are trademarks or registered trademarks of Extensis in the United States of America, Canada, the European Union and/or other countries. This list of trademarks is not exhaustive. Other trademarks, registered trademarks, product names, company names, brands and service names mentioned herein are property of Extensis or other respective owners.
Contact
Jim Kidwell
Product Marketing Manager
(503) 274-2020 ext 163
jkidwell(at)extensis(dot)com