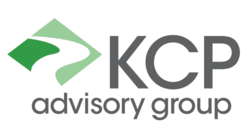 Boston, MA (PRWEB) February 20, 2013
KCP Advisory Group is proud to announce participation in a business webinar provided and hosted by West LegalEdcenter and Financial Poise. The title of the webinar is "Fighting Over Value in a Business Divorce." It will be held on March 6, 2013. Speakers include:

Jacen Dinoff (Boston)
Mike Goldman (Chicago)
Patrick O'Keefe (Bloomfield Hills, MI)
Lewis Rosenbloom (Chicago)
The webinar is designed for business owners, C-level executives, and attorneys who do not spend the majority of their time on business separation issues.
Click here to register for the webinar.
About KCP Advisory Group: KCP Advisory Group (KCP) provides financial advisory, corporate restructuring, litigation support, and business performance improvement services to lender, investor, legal and corporate stakeholders. KCP provides unique insight and complete business solutions for companies in transition or reorganization, or seeking to improve operational efficiency and profitability to achieve optimal results. More information can be found at http://www.kcpadvisory.com.
About West LegalEdcenter: Taught by the most prestigious names in the legal field, West LegalEdcenter covers both the core substance of law as well as hot topics in every practice area. For more information, visit http://www.westlegaledcenter.com.
About Financial Poise: Financial Poise, a division of DailyDAC, LLC, produces educational webinars for three core audiences: business owners and C-level executives, For more information, visit http://www.financialpoise.com.