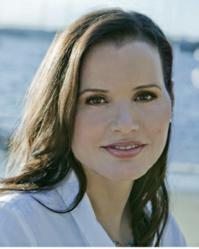 If she can see it, she can be it.
Claremont, Calif. (PRWEB) February 19, 2013
Geena Davis, an advocate and Academy Award-winning actor best known for her roles in "Thelma and Louise" and "A League of Their Own," discusses "Gender Equality in the Modern Media" at 7:30 p.m. on March 7 in Garrison Theater of the Scripps College Performing Arts Center, 231 E. 10th St. This free event is open to the public and is suitable for audiences of all ages.
Current chair of the California Commission on the Status of Women, Davis also serves as the Special Envoy for Women and Girls in the field of technology for the United Nations. She is a partner with UN Women, the United Nations Entity for Gender Equality and the Empowerment of Women, in its efforts to change the way media represents women and girls globally. She is the founder of the non-profit The Geena Davis Institute on Gender in Media and its programming arm See Jane, which encourages those who create content for children to correct that imbalance. Davis says of young girls viewing media, "If she can see it, she can be it."
Earning the 2006 Golden Globe Award for Best Performance by an Actress in a Television Series – Drama, Davis broke ground in her portrayal of the first female President of the United States in ABC's show "Commander in Chief." In 1989, Davis won the Academy Award for Best Supporting Actress for her role in "The Accidental Tourist." She was again nominated for an Academy Award and Golden Globe for her performance as Thelma in Ridley Scott's "Thelma and Louise."
A world-class athlete, Davis at one time ranked as the 13th best archer in the country. She is also a member of the genius society Mensa and is a former trustee of the Women's Sports Foundation.