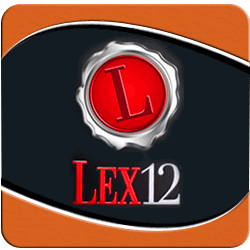 We're committed to value every single day of the year,
Miami, FL (PRWEB) February 27, 2013
Cigar enthusiasts are about to get a pretty big boost from True Tobacco as the company launches an exclusive, one day sale on Lex12 Little Cigars. The brand has seen its star rise in recent years as consumers learn more about little cigars and the benefits of carrying a cigar that takes less time to smoke. To top off the Lex12 brand's rise to prominence in recent years, True Tobacco is offering prices that simply can't be found on Lex12 cigars anywhere else online or off.
True Tobacco carries both of Lex12's bestselling brands, including the company's consumer-targeted 100's and 84's, as well as the enthusiast-targeted Kings. Both cigars come in high-quality, collectible tins, and represent some of the most popular brands of little cigars on the market. True to its nature as a company focused first and foremost on its customers, True Tobacco allows buyers to purchase 84's, 100's or Kings in bulk; all three varieties can be purchased in 60-count tins that will last consumers for a considerable amount of time.
"We're proud to be able to offer in the industry's best prices on this bestselling product to kick off the new year," notes Nick Gordon, the General Manager of True Tobacco. The company has long been the value leader for most tobacco products online, but its recent deal with Lex12 gives it a major competitive edge for little cigars. Often called the world's lightest cigars, this highly unique product is designed to be accessible, sophisticated, and compact, for consumers of all tastes.
The one day sale on Lex12's little cigars is just another example of True Tobacco's commitment to value in the highly competitive race for consumer dollars online. In recent years, the shift toward online buying of cigars, and other tobacco products, as been dynamic. Leading the way has been True Tobacco and a handful of other sites, all competing for customers who appreciate the kind of value that is all too hard to find in today's traditional, offline retail outlets.
Consumers who are looking to stock up in bulk on Lex12 products need look no further than the company's website. "We're committed to value every single day of the year," Gordon says, noting that consumers can find the best deal on a wide variety of other brands using the website's inventory listings and quick checkout process. Today, though, True Tobacco is entirely focused on Lex12's little cigars and the emerging market for these products in the United States. Consumers who have recently discovered the high-quality cigars, and their unique tins, should be sure to visit TrueTobacco.com and experience the difference of online buying when it comes to tobacco products of all kinds.
The site's General Manager is "enthusiastic about opening our doors to a wide variety of new customers" as a part of the one day sale. Customers should waste no time introducing themselves and securing the best deal of the year so far on little cigars.
About True Tobacco
Founded to serve the needs of tobacco enthusiasts everywhere, True Tobacco's mission is to provide the highest quality cigars and other products to consumers with the best prices and service in the industry. To that end, the company provides a quick, high-value, and discreet shopping experience to consumers that is focused on pairing the best products with the prices nationwide.