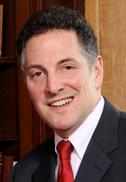 We're excited for Larry Gard to bring fresh perspectives to Hireology's blog. He has years of experience in the HR industry, and those insights are well reflected in his blog posts. -- Erin Borgerson, Hireology marketing coordinator
Chicago, IL (PRWEB) February 19, 2013
Larry Gard, Ph.D., President of Hamilton & Chase Consulting was featured in Hireology's "Better Hiring Today" blog. In the two-part series, Gard notes interviewing is more than just asking questions.
In part-one of the guest blog posts, Gard explains interviewing is more than just asking good questions.
In part-two, which can be viewed here, Gard discusses there is a fine line between an ideal candidate and someone you wouldn't want working for your company. According to Gard, a candidate's strengths can become their weaknesses when taken to a point of excess.
"We're excited for Larry Gard to bring fresh perspectives to Hireology's blog. He has years of experience in the HR industry, and those insights are well reflected in his blog posts," said Erin Borgerson, Hireology's marketing coordinator.
Hireology publishes multiple blogs each week. The topics covered range from interviewing and hiring to employee satisfaction and company culture. To view the blog, click here
About Hireology
Hireology's award-winning Selection Management System helps companies organize their hiring process and leverage data to make better hiring decisions. Franchise systems, banks and financial institutions, healthcare systems, dealer networks, and other multi-site operators use Hireology's web-based Selection Manager™ to deliver consistent and repeatable hiring decisions in the field - leading to better hiring decisions, lower turnover, and increased profitability per location. For more information, please visit http://www.Hireology.com.
About Larry Gard
Larry Gard is a psychologist and president of Hamilton-Chase Consulting, a Chicago-based firm that helps individuals and small-to-medium sized businesses overcome the all-too-human obstacles that impede performance and profitability. He specializes in Executive Coaching, Evaluation of Candidates for Hire, and Multi-Rater 360 Surveys. Larry can be reached at drlgard(at)hamiltonchaseconsulting(dot)com