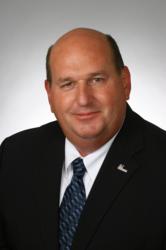 CHERRY HILL, NJ (PRWEB) February 19, 2013
The best way for the transportation industry to attract new candidates for the profession of diesel technician is by educating the young about the realities and rewards of the job, said Andy Stopka, Vice President of Maintenance for NationaLease, one of the largest full service truck leasing organizations in North America. "We as an industry need to make a better effort saluting excellence within the profession as a way of improving its image in the general public," he noted in a guest blog posting on the AmeriQuest Transportation Services Website.
He pointed to a report by the Harvard Graduate School of Education that today's "college for all" mentality can keep students from other viable career paths as they entered adulthood. Rather than taking on crushing debt and leaving college with few marketable skills, more high school graduates should look for other paths that have real currency in today's labor market, such as becoming a diesel technician.
Stopka hails programs like the ATA's Technology and Maintenance Council's annual SuperTech national skills competition that applauds the knowledge and hands-on skills required by leading maintenance professionals. He also pointed to NationaLease's Top Tech Challenge, now entering its third year, which identifies and honors the most proficient NationaLease technicians. Those winners go on to compete in SuperTech.
"We in the truck maintenance industry are convinced that more young people would pursue the career of diesel technician if they knew more about the demand for the candidates, the job satisfaction, and even the financial rewards and other benefits that come with it," Stopka said in his blog. "It comes to down to we as industry providing effective education of young people who have the aptitude and ability to move forward. One of the best ways of doing it is improving the image of this profession."
To read more about the realities of the profession, including current salaries, go to the AmeriQuest Website to view the entire blog at http://blog.ameriquestcorp.com/?p=713.
About NationaLease
Founded in 1944, NationaLease is the largest full service truck leasing organization in North America, with over 600 service locations throughout the U.S. and Canada and a combined customer fleet of over 125,000 tractors, trucks, and trailers. The company provides comprehensive fleet management services for private fleets and transportation service providers. More information can be found at nationalease.com.