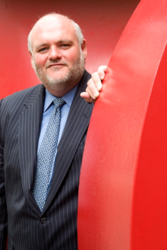 "In OwnLocal, Digital First Media has found a partner that has a shared vision in building a digital future for local media... allow[ing] us to stack the so-called digital dimes higher," said John Paton, Chief Executive Officer of Digital First Media.
Austin, Texas (PRWEB) February 19, 2013
Today OwnLocal welcomes Digital First Media, which operates both MediaNews Group and Journal Register Company, to the OwnLocal family.
The agreement with Digital First Media includes the deployment of OwnLocal's AdForge and Local Hero platforms across Digital First Media's network that includes The San Jose Mercury News, The Denver Post, The St. Paul Pioneer Press, The Salt Lake Tribune and hundreds of other locally focused publications across 18 states.
AdForge unlocks new revenue streams by automatically transforming traditional print advertising into new online advertising. This happens by converting print ads into search-engine optimized (SEO) ads, search engine marketing (SEM) ads, and retargeted banner advertising.
Local Hero is OwnLocal's small business search engine optimization platform that displays local reviews, maps, restaurant menus, print advertisements, contact information (lead generation), coupons, deals, and social media conversations about a business and delivers that value back to the business's website.
"When we met with Digital First's CEO John Paton and Chief Innovation Officer Arturo Duran, we knew they were walking the same path with a shared vision for the future of news organizations," said Lloyd Armbrust, co-founder of OwnLocal. "Digital First has an audience of over 61 million people and a strong locally-focused sales force. OwnLocal's platforms will power growth not only for Digital First markets but also for the advertisers they serve."
"In OwnLocal, Digital First Media has found a partner that has a shared vision in building a digital future for local media. The value alignment between our companies – the transformative power of digital in the local marketplace – will allow us to stack the so-called digital dimes higher," said John Paton, Chief Executive Officer of Digital First Media.
"We are thrilled to enter 2013 with a strategic partnership with OwnLocal that will significantly increase our share of the small and medium sized advertisers in our market by offering a product mix that ranges from search to web services to print-to-web functionality. The OwnLocal platform is the perfect compliment to Digital First Media's Ad Taxi which targets large and medium sized advertisers and this is an investment in increasing our penetration of advertisers in our local markets," Kirk MacDonald, Digital First Media Executive Vice President of Sales.
"As we continue on this journey to light the way for all the traditional media companies of the world, we will be strengthening this significant relationship with our fast friends at Digital First Media," said Armbrust. "This year promises to continue the profound change in the news industry. We look forward to shaping it from a position of leadership and we couldn't be more excited."
As always, OwnLocal invites those who are passionate about building a way to pay for local journalism to visit our jobs page at http://ownlocal.com/company/jobs/.
About OwnLocal
OwnLocal is the Automatic Digital Ad Agency for Media. Its products reach millions of people each day. It has received funding from Y Combinator, Baseline Ventures, Lerer Media Ventures, Automattic (the makers of Wordpress), The John S. and James L. Knight Foundation, 500 Startups, Paul Buchheit, Joshua Schachter, Alex Moore and more to build the future business model for local media. OwnLocal has been featured in The Wall Street Journal, TechCrunch, the Washington Post, Editor & Publisher, Forbes, Entrepreneur Magazine, and more for its important work.
About Digital First Media
Digital First Media is headquartered in New York City, and jointly manages MediaNews Group and Journal Register Company. Digital First Media reaches 61.5 million Americans each month through more than 800 multi-platform products across 18 states.
About MediaNews Group, Inc.
MediaNews Group, Inc. is the nation's second largest newspaper company as measured by circulation, with headquarters in Denver, Colorado. MediaNews Group and its affiliated companies publish 57 daily newspapers and more than 100 non-daily publications in 11 states.
About Journal Register Company
Journal Register Company is a leader in local news and information in 10 states. The Company's more than 350 multi-platform products reach an audience of 21 million people each month. For more information visit the company website.
About Digital First Ventures
Digital First Ventures (DFV) is focused on helping media entrepreneurs incubate, accelerate and validate their start-up companies in the news, content, sales and audience development space. As a division of Digital First Media – which operates more than 800 media products serving 61.5 million customers each month and annual revenues of more than $1.4 billion – DFV is ideally suited to accelerate value creation for media start-ups.
For more information contact:
OwnLocal
Lloyd Armbrust
Founder / CEO
OwnLocal.com
l(at)ownlocal(dot)com
979-571-8996
Digital First Media
Jonathan Cooper
Vice President Media Relations & Employee Communications
Digital First Media
jcooper(at)digitalfirstmedia(dot)com
(215) 867-2022