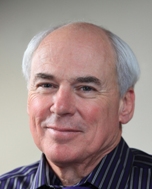 Irving, TX (PRWEB) February 20, 2013
ICF-NT's luncheon program with Mac Fulfer, Interactive Face Reading, begins at 11:30am at Hackberry Creek Country Club in Irving. The participants will be improving their odds in every face to face interaction that they could have with any person on the planet whether it be sales, interviewing, hiring, counseling, or coaching. The session learning outcomes are to (1) Discover how face reading can improve your connections; (2) Understand the importance of reading facial cues; and (3) Learn to recognize certain traits on a person's face.
Following the luncheon is a workshop at 1:30pm in the same location. This is for those for want a deeper understanding of this topic, Amazing Interactive Face Reading. This workshop takes a deeper dive from the regular session and provides participants with an accurate and immediate assessment tool for each person they meet. Anger, stress, deception, confusion, and wariness are just a few characteristics that can be seen immediately on a person's face. This workshop will also provide a deeper insight into each person's special gifts and challenges. The objective is to learn to (1) Improve negotiating, hiring, and selling skills; (2) Increase ability to communicate; (3) Gain insight into unique personality traits; and (4) Identify character strengths and challenges.
Mac Fulfer is a popular speaker who gives presentations on face reading for national and international conferences. He has spoken to more than 1,500 companies and organizations that include American Airlines, the FBI, the Kansas State Judicial Conference, Business Week Magazine, the International Meeting Planners, the National Association of Legal Administrators and the US Postal Service.
Since leaving his Fort Worth law practice, he has researched and developed these skills and presented ideas in workshops across the country. His workshops are in great demand from lawyers, educational institutions, Fortune 500 companies and other venues that have an interest in understanding people. As a presenter, Mr. Fulfer relies on his background, personal experience, wisdom and expertise in face reading to give participants information that will enhance their communication skills.
North Texas ICF Coaches, the first chartered chapter of ICF, was formed by individual member- professionals who practice executive, leadership, business, career, and life coaching. With over 21,000 members, they advance the coaching profession by setting high professional standards, provide independent certification, and build a network of credentialed coaches. ICF is the leading global coaching organization, and defines coaching as partnering with clients in a thought-provoking and creative process that inspires them to maximize their personal and professional potential.