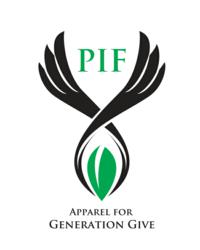 The current system and the forthcoming donor expectations are somewhat counterintuitive.

Toledo, OH (PRWEB) February 19, 2013
The evidence is alarmingly apparent that the next generation of donors will be much more focused on social impact. The recent CompassPoint study and a report from Dorothy A. Johnson for Philanthropy both identify a change in the way Millinnials will approach philanthropy when they inherit the $40 trillion in wealth from their parents and grandparents. This means that non-profits will need to focus more of their time and energy on impacting the cause that they represent if they want to position themselves to be able to compete for these funds. Organizations that have traditionally allocated time and energy to marketing and advertising will be criticized for being wasteful. For many, this change is completely exhilarating and will lead to charitable giving that is more effective than ever before. On the other hand, the new model will surely be the demise of many non-profits unless they shift their approach…and fast.
In their December blog post "How Millenials Can (and should) Change the Way We Give", PIF Apparel points to the fact that donors often deserve more results from the money they give to non-profits. However, they also address that fact that "the current system and the forthcoming donor expectations are somewhat counterintuitive."
Non-profits are expected to spend more money getting results while simultaneously spending less money on fundraising and recruiting new advocates. If Gen X/Millennial donors are truly dedicated to social impact results then fundraising events should eventually be a thing of our past. Theoretically, donors should simply seek out non-profits that have the most efficient and effective model for impacting the cause that they support, ultimately putting their money where they get the most "bang for their buck". Things brings up a few questions:

Will this eventually put an end to fundraising events altogether?
Will donors get to a point where fundraising events actually hinder their perception of the non-profit enough to turn them away?
In their most recent post "A New Fundraising Paradigm: Should NPOs let advocates take over fundraising efforts so that they can focus more of their resources on making an impact?", Pay It Forward is looking to get the opinion of both donors and non-profits as to whether or not charities should turn over fundraising duties to advocates so that the NPOs can focus more of their time on making an impact for the cause that they represent.
The company, which targets Millennials to sell t-shirts that raise money for charity, eludes to the fact that NPOs should indeed begin to let supporters take the wheel in fundraising efforts. Opinions on this certainly vary, and any interested parties can chime in to the discussion through PIF's blog.