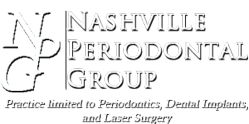 Nashville, TN (PRWEB) February 18, 2013
This February, the Nashville Periodontal Group promotes studies linking gum disease to heart disease. In honor of American Heart Month, the practice encourages patients to seek dental preventive treatments. They are following a study by Irish and UK experts that back up earlier findings suggesting a link between gum disease and heart disease. While more studies will be conducted, this study shows that the bacteria that cause the plaque on teeth, as well as gum or periodontal disease, can enter the bloodstream through infected gums. Once in the body, it can cause issues that lead to blood clots and may block the flow of blood to the brain and heart.
The Streptococcus bacteria are the culprit here, and when they are in the bloodstream they create a protein that can force the sticking or clumping together of the blood platelets. When the platelets clump together they can cause issues such as inflammation, growths and clots. People who maintain an excellent level of dental hygiene can reduce the probability of contracting gum disease. If the gums are not infected, the bacteria can't enter the bloodstream there.
While there are many other factors that contribute to heart disease, learning more about any aspect of its causes can help reduce the problem. Nashville Periodontal Group treats patients with gum disease to reduce the amount of bacteria in their mouths. This in turn can reduce the amount of bacteria entering the bloodstream. Proper dental care, when added to a healthy diet and other healthy practices such as proper amounts of exercise and cessation of smoking, can aid in reducing the risk of contracting this disease.
As people learn more about their health and how things they do interact with one another, they are more willing to do what it takes to prevent disease. Additional information on studies connecting heart disease to dental issues is available at http://www.nashvilleperio.com.
Nashville Periodontal Group is a periodontal practice offering patients' personalized dental care for Nashville, TN. Drs. Akin and West are part of one percent of dental professionals providing the most recent FDA cleared laser procedure for gum disease and periodontal treatment. Along with laser dentistry they have a strong focus on patient education on gums. To learn more about Nashville Periodontal Group and their dental services visit their website at http://www.nashvilleperio.com and call (615) 800-3686.