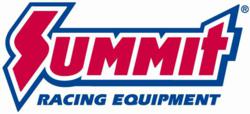 Tallmadge, OH (PRWEB) February 19, 2013
These three new products are designed to help drag racers improve engine performance, make chassis tuning easier, and meet stringent track noise regulations.
MSD Power Grid Systems
The Power Grid Controller offers advanced tuning and timing capabilities. A data acquisition feature aids in tuning; you can adjust timing based on engine RPM and gearing, and tweak the timing on each individual cylinder.The matching Power Grid 7 Ignition Box delivers up to 570 volts with a current draw of just 1.3 amps per 1,000 RPM.
COMPLETE RELEASE AND HIGH RESOLUTION IMAGE
Vibrant Performance Race Mufflers
Designed to address ever-tightening noise restrictions at tracks nationwide, these mufflers use an unrestricted "true-straight-through" perforated core that brings down the noise without bringing down performance. The mufflers are made from T6061 aluminum or stainless steel to reduce weight.
COMPLETE RELEASE AND HIGH RESOLUTION IMAGE
Hellwig Drag Race Anti-Sway Bars for GM
Designed for 1964-72 GM A-body intermediate passenger cars, these solid rear anti-sway bars have three adjustment points that allow for precise track tuning. Installation is easy with Hellwig's innovative frame brackets.
COMPLETE RELEASE AND HIGH RESOLUTION IMAGE
Summit Racing Equipment
http://www.SummitRacing.com
1-800-230-3030