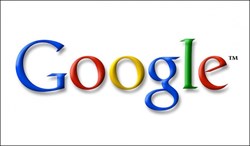 No matter how you look at it, Google is getting a taste of what it has been dishing out to entrepreneurs and individuals for so long.
Brandon FL (PRWEB) February 20, 2013
February 18, 2013 — There's a term that's well known among Internet Marketers, it's called the "Google Slap."
Internet marketers like DC Fawcett claim that Google will deactivate your account with no warning, and when this happens, it's known as a "Google Slap" amongst marketers.
DC Fawcett commented, "There's usually no warning from Google. They will just shut you down and ask questions later. Many entrepreneurs have come to rely on Google as a means of getting customers to their site using Adwords. So when Google shuts them down from running ads, it can stop their income completely."
DC Fawcett added, "Now Google is getting a taste of being on the receiving end from Russian regulators."
DC Fawcett is referring to an article published in the Wall Street Journal that states the video giant YouTube, has filed a lawsuit over Russian content law. Google purchased YouTube for 1.65 billion back in 2006.
The article says that Russian regulators are banning some YouTube videos since the organization believes certain videos on YouTube are "hazardous to the health and development" of children by "promoting" drugs and suicide.
DC Fawcett commented, "I think the Russian regulators are being a little too cautious with the video in question, but, I find it ironic that someone is shutting down Google, and not the other way around."
The video in question has Russian regulators concerned because it shows a person performing a stunt to make it look like they've cut their wrists.
DC Fawcett added, "It's clearly someone showing how to set up a prank. It's something you might do for a Halloween gag. In any case, it's a tough call when it comes to censorship. Why should the Russian regulators or Google have the right to restrict communication? While I have to agree with Google in this case, I think perhaps the search engine conglomerate might take a look at their own policies and see how they're affecting peoples lives as well."
Google is also under investigation from EU regulators who want to "crackdown" on Google's privacy practices.
DC Fawcett said, "No matter how you look at it, Google is getting a taste of what it has been dishing out to entrepreneurs and indiviaduals for so long."
DC Fawcett teaches basic business marketing principles and Internet marketing strategies to business owners and individuals alike. For more information visit http://www.internetmarketingbasicsblog.com/?p=193
=================
DC Fawcett Corporation
DC Fawcett
622 E Lumsden Rd, Brandon, FL 33511-6524
(813) 689-2300