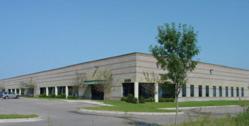 Montreal, Quebec (PRWEB) February 20, 2013
Dalfen America Corp. (DAC) today announces the sale of The Miramichi Business Complex, a Government of Canada anchored single story office building located in New Brunswick, Canada and the acquisition of a 67 percent occupied industrial building located at 2289 East Cedar Street, Lino Lakes, Minnesota, USA.
The Miramichi Business Complex, the Dalfen Group's last remaining property in Atlantic Canada, was sold to True North Commercial Limited Partnership for $9.6M. The property is now a premier office park in the region whose primary tenant is the Government of Canada's Department of Public Works. Chris Carter of CBRE Limited in Atlantic Canada represented DAC in the sale. The sale is part of DAC's continuous strategy to shift the focus of its activities primarily to the industrial and distribution sectors.
Situated near Minneapolis-Saint Paul International Airport, the Cedar Street property is a modern multi-tenant concrete tilt-up facility and is only a 29 minute drive to the Minneapolis CBD.
In early November, the property was foreclosed on by Northeast Bank, and was subsequently acquired by DAC late last month.
Robert Kurlender, Director of Acquisitions at DAC suggests "while the rental market is extremely tight with only a 3% vacancy rate in the area, the owner/user market is even tighter. There are no comparable high quality, free-standing user buildings for sale in the immediate area." DAC plans to offer the property for sale to an owner/ user who can occupy either the entire building or a portion of it, benefiting from potential leasing cash flow and room to expand in the future.
"We are excited to enter the Minneapolis-Saint Paul market given its solid real estate fundamentals and are actively looking for further investment opportunities" says Sean Dalfen, Managing Principal & Chief Investment Officer. He adds "we view our purchase of this property as an ideal way to enter a market where we intend to establish a significant footprint in the near future."
Over the past 24 months, DAC has closed on 43 buildings and 2.5M square feet of land across the US and Canada, making it one of North America's most active buyers of opportunistic and value-added industrial properties and loans.
About Dalfen America Corp.
Dalfen America Corp, the US arm of the Dalfen Group, is a private equity real estate firm headquartered in Montreal, Canada, with regional offices in Orlando, Dallas, Tampa and Las Vegas. Through its investment funds and separate accounts, DAC acquires and manages commercial properties and securities throughout North America.
For more information visit: http://www.dalfen.net
For Additional Information Contact:
Robert Kurlender
Director of Acquisitions
514-938-8454
rkurlenderdalfen.net
Sean Dalfen
Chief Investment Officer
mghoul(at)dalfen(dot)net