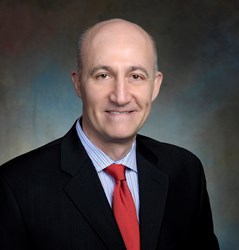 Berkeley Heights, NJ (PRWEB) February 19, 2013
Summit Medical Group welcomes Director of Pediatrics After Hours service, Pompeo Lucciola, M.D., FAAP.
Dr. Lucciola is board certified in pediatrics with special expertise in pediatric urgent care. He is available to see children and adolescents who become ill after regular medical office hours, for issues that cannot wait until the following day. Summit Medical Group's Pediatric After Hours service is offered 4:00 p.m. to 9:00 p.m. weekdays and 8:30 a.m. to 5:00 p.m. on weekends. Dr. Lucciola practices at the Group's 1 Diamond Hill Road campus, Berkeley Heights.
Before joining Summit Medical Group, Dr. Lucciola was Associate Director of the Overlook Medical Center Pediatric Emergency Department. He has been a member of the Overlook Medical Center Pediatric Medical Education Advisory Committee and Patient Care Review Committee.
Dr. Lucciola earned his BS in biology at Adelphi University in Garden City, New York, and he earned his MD at the University of Bologna in Italy. After graduating, he completed his residency in pediatrics at Overlook Medical Center.
ABOUT SUMMIT MEDICAL GROUP
Summit Medical Group (SMG) is the largest privately held multispecialty medical practice in New Jersey. SMG maintains a 42-acre healthcare campus in Berkeley Heights and 19 additional practice locations in Berkeley Heights, Morristown, Millburn, Short Hills, Springfield, New Providence, Warren, Westfield and West Orange. As an East Coast premier multispecialty group, SMG has provided exceptional primary and specialty care since 1929. For more, visit summitmedicalgroup.com.