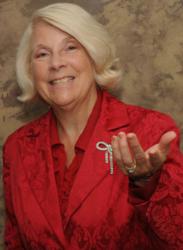 Entrepreneurs spark profits by focusing on their top customers.
Daytona Beach, FL (PRWEB) February 22, 2013
Dr. Elizabeth Rush Kruger, owner of Strategic Power, guides entrepreneurs to focus on their top customers. Her blog explains how small businesses can increase their profitability by focusing their market strategies.
The title of Dr. Kruger's blog is "Powerful Marketing Strategies." Her blog coaches entrepreneurs how to spark their profits. She coaches entrepreneurs to allocate resources to inputs that generate high profit and away from other inputs. For example, her posts guide them to target their most profitable customers. Dr. Kruger affirms, "Entrepreneurs spark profits by focusing on their top customers."
Posts on her new blog assist entrepreneurs with twelve components of marketing. These include customer research, target marketing, prospecting, products and services, pricing, distribution, promotion, competitive advantages, suppliers, resource allocation, strategic planning, and execution. Entrepreneurs create action plans for each component of a strategic marketing plan.
Each week Dr. Kruger posts three blogs. The first blog explains how to improve an aspect of their marketing strategy. The second blog guides entrepreneurs to customize an action plan for their small business. They create action plans by answering three easy survey questions. The third blog confirms that corporations have sparked their profits by focusing their marketing strategy on top customers.
Recently Business Expert Press published Top Market Strategy: Applying the 80/20 Rule. Graduate marketing classes around the world are adopting this book to supplement their textbook. Barry Silverstein, ForeWord Reviews, praises her college supplement as a "profit-generating tool."
Entrepreneurs anticipate Dr. Kruger's upcoming book, Aesop's Rules: Profit from Timeless Marketing Wisdom. The universal truth in Aesop's fables resonates over the ages. Dr. Elizabeth Kruger inspires owners and managers to profit from Aesop's timeless wisdom. Excerpts from this book are published on her new blog, strategicpower.biz
Strategic Power has an A+ rating with the Better Business Bureau. Dr. Kruger's coaching, writing, and speaking are sparking profits around the world. She will gladly customize guest blogs and articles for specific publications. Please contact Dr. Kruger directly for media interviews, speeches, and articles.