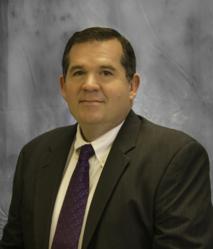 The ability to make critical financial decisions, manage money, and use credit effectively are lessons we owe to our youth.
Brookfield, Wisconsin (PRWEB) February 19, 2013
Inlanta Mortgage is delighted to announce it is partnering with Make a Difference - Wisconsin and other local organizations to provide personal finance training to Waukesha area high school students at the Seventh Annual Financial Fitness 101 Event.
Financial Fitness 101 Event organizers are expecting 350 students to participate in this one-day event on March 15 at Waukesha County Technical College. The event is an exciting way for students to learn about personal accounting, financial responsibility, and life choices while interacting with volunteer business professionals in the Waukesha area. Inlanta Mortgage loan officers will help students understand the mortgage process and responsibilities. Other stations students will rotate through include car dealers, credit card services, and day care providers.
"The ability to make critical financial decisions, manage money, and use credit effectively are lessons we owe to our youth," said Inlanta Mortgage CFO, John L. Watry. "We are proud to be a part Financial Fitness 101. It is all of our responsibility as parents, educators, and a community to make sure our young people begin their adult lives with the financial literacy necessary for them to succeed."
At this year's Financial Fitness 101 Event, Inlanta Mortgage President Nicholas DelTorto and Loan Officers Tia MacNerland, Michele Fritz, Patty Napgezek and Harold Bloch will be helping the students understand their home financing options.
Inlanta Mortgage loan officers Kris Steinbach and Patricia Napgezek recently participated in the Reality Store Program at Oconomowoc High School. The Reality Store Program is similar to Financial Fitness 101 in that it also walks students through decisions that will affect their personal finances. At the Reality Store, Steinbach and Napgezek calculated each student's debt-to-income ratios and helped them determine if they had enough money left after college loans and auto payments to purchase a home. The overall simulation was very realistic.
About Inlanta Mortgage:
Headquartered in Brookfield, Wis., Inlanta Mortgage was established in 1993. The company has grown to 34 branches in 17 states and over 200 employees. Inlanta Mortgage provides its partner branches with Fannie Mae/Freddie Mac agency products, as well as a full suite of jumbo and portfolio programs. The company is delegated FHA/VA, FHA 203K and USDA approved.
Inlanta Mortgage was named a Top Workplace in 2012, has been listed on Mortgage Technology's Top 25 Tech Savvy Lenders List in both 2010 and 2011, and Milwaukee Business Journal's "Top 25 Largest Milwaukee-Area Mortgage Banking Companies." Inlanta Loan Officers have also been named as Milwaukee Magazine's "Top Mortgage Professionals.
The company's platform supports high producing professional partner offices with the latest technology and product menu focused on unsurpassed service and quality to both the consumers and employees. Inlanta takes pride in the highest level of honesty, integrity and ethics in all its business dealings. It is a member of numerous state Mortgage Bankers Association, the Mortgage Bankers Association and Lenders One, the largest cooperative of mortgage bankers in the nation. Inlanta is an accredited member of the Better Business Bureau with an A+ rating. For more information, please call Inlanta Mortgage at 262-439-4260, email info (at) inlanta (dot) com or visit the company's website at http://www.inlanta.com.