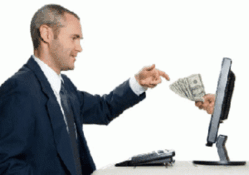 Niche Method, was the overall winner.
Dallas, Texas (PRWEB) February 22, 2013
Top5PR recently hired a company called "MindSpot Research" to set up test campaigns so that they could learn which of the new affiliate strategies best convert. To sum up the 20 page report, it turns out the "Niche Strategy" was the overall winner. Researchers noticed that when they focused on a very specific sector where there was very little competition, conversions went through the roof.
Top5PR has found that in the vast market of affiliate programs, an "affiliate" can easily become overwhelmed, and like so many, they may simply give up before finding a viable and high converting program. Affiliates make money from referrals, and over the years successful affiliates have mastered the art of referrals.
Just as with so many other small businesses, affiliates all over the world suffered greatly when the economy hit rock bottom back in 2008. Reacting to their plummeting marketing program, Webmasters needed to go back to the drawing board and rework that strategy from the ground up.
Though Top5PR now knew that Niche Marketing was the overall winner, they still had to discover what Niche to focus on. The best way is to ask a trusted affiliate who is doing great, but unfortunately successful affiliates are not very keen on handing over their "Golden Goose". They decided to continue their research and see if there were areas that simply paid better and were more lucrative.
Researchers did eventually find the "Golden Goose". As they searched for the perfect niche, they came across a very interesting travel website focused on "Adults Only Travel". What really caught their attention was the $10,000 commission offered to anyone who could sell their "High Roller Package".
Lance Middleton from MindSpot Research states, "Upon reading this, I immediately had a client in mind. I was fortunate enough to know a very wealthy individual who I had just spoken to about this very subject a few weeks ago. How Ironic! I couldn't believe it. Now, with the motivation only a $10,000 paycheck can create, I quickly started investigating this company to see if they were trustworthy."
Mr. Middleton went on to say, "I had to make sure they actually paid, so I went ahead and signed up for their affiliate program. After receiving my unique affiliate ID, I decided to invest $115 and sign up for their membership as well. I figured if anybody gets scammed, let me be the first. I wanted to see if their content was worth the $115. At the same time, I would be able to see if I was credited with the sale and, last but not least, if I would truly receive the 10% commission promised for the sale."
Middleton and his research team immediately noticed there was a pending sale in their affiliate account that had not yet been released. They waited a few days, then finally, an email arrived stating, "Your commission has been approved." So far, so good. Now, the moment of truth. Would these people pay the huge commission for the sale?
The team waited anxiously till the 15th of the month, and never got a payment. They quickly called up the phone number on the website and demanded an explanation. Mark (phone operator for the resort) answered. The team gave their affiliate number and Mark quickly responded, "I do apologize, Sir, but you must have at least $500 worth of commissions in order to receive payout."
Turns out, the team was so eager that they forgot to read the small print. Nevertheless, the team was convinced this resort was trustworthy, and they would not make the same mistake twice. They proceeded to create a marketing campaign for this resort, and quickly racked up $1,334 in sales in less than 2 weeks. The researchers could not believe it. One of the 2,800 clients referred booked a 10-day vacation package, and the team earned 10% of that.
Along came the 15th and moment of truth Part 2. The team received an email from the affiliate program's manager asking for banking details. The resort representative stated the information was needed for the bank wire. The team asked about being paid via Paypal, but unfortunately they do not offer this as an affiliate payment method.
After 3 business days, the wire came through. The resort's bank is in the Dominican Republic, therefore it is an international wire and does take a bit longer. Now that this Affiliate Program was in MindSpot's trust circle, the team proceeded to send the email to the wealthy individual mentioned earlier with the High Roller package details that contained the affiliate link. Sure enough, the subject booked the trip. The team was ecstatic to see the pending commission.
It is worth mentioning that they did have to wait till the client actually arrived at their location for the vacation in order to have the commission released. In conclusion, Top5PR would like to thank MindSpot Research for their informative report, as well as the Adults Only Resort for offering such a great honest affiliate program.
About Top5PR
Top 5 PR provides a professional Top-Down Analysis of your TripAdvisor, Yelp, or Amazon profile, your website design, and booking system, highlighting your major strengths and weaknesses. We can recommend critical changes that will have the most effect on your bottom line, but cost almost nothing. We guarantee a specified minimum monthly increase in positive reviews or your money back. Top 5 PR helps you tap into 50 million new monthly visitors,promote positive reviews and prevent negative ones. Our 9-step process is designed to help you get fully-booked at higher average rates. Now you can create an amazing customer experience with Top 5 PR.
For more information please click here.