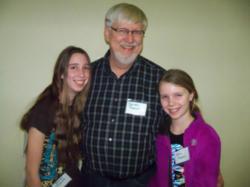 I don't know who had more fun, the children or the adults!
Delafield, WI (PRWEB) February 21, 2013
Romance and relief were in the air Friday evening, February 15, 2013 as parents entrusted their children to the care of volunteers at Cornerstone Presbyterian Church in Delafield, Wisconsin. Partnering with SNAPPIN' MINISTRIES, a non-profit dedicated to the support and growth of parents raising children with special needs, the church offered free child care and dinner gift certificates, so that parents could enjoy a much-needed evening out. While parents dined at Lake Country Area restaurants, kids with unique abilities and their siblings enjoyed crafts, games, a sensory room, and decorating cupcakes. The children and their adult caregivers even went on a scavenger hunt on the lower level of the church.
"I don't know who had more fun, the children or the adults!" quipped one mother who arrived to the laughter of her active boys playing ball with a volunteer. Parents returned from dinner with a sense of relief, joy and gratitude, expressing how much the break was needed.
The Deacons Committee of Cornerstone Presbyterian Church has played a key role in hosting quarterly free respite events with SNAPPIN' MINISTRIES for the past 3 years. Their generosity in welcoming families with these challenges has benefited hundreds of children and dozens of parents since 2010.
SNAPPIN' MINISTRIES, headquartered in Oconomowoc, Wisconsin, provides parents with support through alternating quarterly free respite, fun accessible family events, and restaurant dine-outs. TLC baskets and gift cards for hospitalizations, multiple web-based resources and a one-of-a-kind parent mentor program are also nationally available. For more information, visit SNAPPIN's website at http://www.snappin.org.