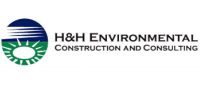 New Jersey mold removal efforts will become a race against time.
Saugerties, NY (PRWEB) February 26, 2013
As the devastation of Hurricane Sandy continues, President and CEO of H&H Environment Construction and Consulting Inc., Kevin J. Hinchey, is raising awareness of the hidden effects of mold growth that is now occurring in homes and businesses.
Following Hurricane Sandy, the most pernicious issue that many residents will face as they try to reclaim their damaged homes is that of mold infiltration. Warming temperatures will soon reveal the extent of New York and New Jersey's post-Superstorm Sandy mold problem. The colder weather helped postpone mold growth since humidity is lower in the wintertime but with the spring fast approaching, homeowners will now start to see the full extent of Sandy's destruction.
This is a widespread problem people are facing due to hiring construction companies who are uneducated in mold prevention and remediation. A lot of "cleanups" were done by helpful neighbors and well-meaning volunteers who had the best intentions yet were not aware of the damage mold could cause in the future if preventative measures weren't taken. Mold can colonize and multiply in as little as 24-48 hours which is why there is a high risk for millions of homes to be infested with mold.
"Stachybotrys, also known as toxic black mold, seems to be much more prevalent in sheetrock and drywall areas throughout the basement," says Hinchey. "However, we are finding stachybotrys in other areas of the home where water intrusion has exceeded to the first and second levels due to the extreme flooding."
Mold comes in many different colors, smells, and textures. Mold is able to grow on ceiling tiles, wood products, paint, wallpaper, carpeting, sheetrock, clothing, furniture, and other miscellaneous items. Aside from the obvious visible signs of mold, crawlspaces, attics, behind wallboards, and paneling are at a higher risk because it's not as obvious.
Once mold is airborne, it can spread throughout an entire home. Mold infestation can cause individuals to become ill. In certain circumstances, if mold is unobtrusive and therefore is not remediated, molds produce mycotoxins; many symptoms and human health effects (including mucous membrane irritation, skin rash, nausea, immune system suppression, acute or chronic liver damage, acute or chronic central nervous damage, endocrine effects, and cancer) have been attributed to inhalation of these mycotoxins.
"It's important to be aware of the signs and symptoms that are attributed to these dangers as spring approaches," Hinchey adds. "New Jersey mold removal efforts will become a race against time. Mold removal in New York homes is equally important."
About H&H Environmental Construction and Consulting
H&H Environmental Construction and Consulting provides mold testing and removal services in New York, New Jersey, Connecticut, Pennsylvania, and Massachusetts. For more information, visit http://www.hhenvironmental.com